Expertise

WEB APPLICATION DEVELOPMENT
Your unique business can have automated processes with the user-friendly secure web applications
we develop using a successful mix of creativity and technical know-how.
A growing business comes with certain risks. With the web-based CRM Ropardo developed for us we now have better control on our fleet. We were impressed with their commitment and true understanding of our business specifics.

Head of R&D of company in container security locks manufacturing
Custom web application development
You name it, we create it. Whether you order a web application to deliver product or services to your customers or to facilitate internal workflows for your employees, we ensure usability, performance, scalability and security of your applications.
In more than 20 years of experience in software development, we have created beautiful and performing web applications for customers operating worldwide in a variety of domains, such as real-estate, office automation, logistics, finance, banking or HR.

Front-end development
Expect intuitive applications and engaged users
With creative UX and UI professionals in command of your application interface, your modern applications will ensure efficient interaction of users. Agility in processes comes natural to us while we are committed to understanding your industry and business specifics.

Back-end development
Front-end is beautiful when supported by reliable back-end
Mixing PHP and database systems or exploiting the giant .NET or Java, we offer back-end development for user-ready web applications. Admin interfaces provide customers with easy access to well-structured suite of components.

Integration
Continuous natural flow of your IT infrastructure
We integrate web applications with different platforms, developed by you or provided by 3rd party IT systems. We ensure smooth transition of the users to the improved systems and, if necessary, training.
Web applications and more
Our portfolio of custom web creations lists applications such as CRMS, decision-making support systems, personnel planning applications, flight management application, trace and track apps, real-estate calculators, interviewing and recruiting, collaborative solutions.
Not only we deliver the web solution you need, we also support you in the full development life cycle from consulting and development to testing, deployment and further on to maintenance. Everything tailored per your needs.
Our flexibility in business models will help us have a successful and comfortable collaboration.
WEB SOLUTIONS
Custom web applications
e-Commerce solutions
Rich Internet Applications (RIA)
Progressive Web Apps (PWA)
Single Page Applications (SPA)
RELATED SERVICES
Cross-platform development
Data migration
Plugins development
User centered design
SEO services
Technology skill set
Continuous technological advancements
We make sure to use the right mix of future-proof technologies, solid but leading-edge to create scalable software apps for your business. Together we decide on the choice of tools to build your applications.
Check Ropardo full tech expertise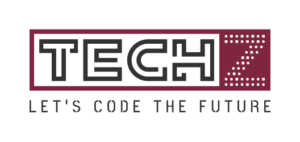 Why have a custom web application for your organization
Simple, business growth. Enterprise web applications are highly-optimized, business-driven, and user-centric and this in turn ensures business growth. Custom web applications are tailored for whatever your organization needs, whether you want to migrate your legacy systems, build a web application from scratch or have an enterprise portal to collaborate with vendors and customers.
Instead, proprietary web applications are difficult to integrate with your other systems, and are resistant to change and business growth. What will you choose?
Innovation. Quality.
Timely delivery. since 1994
References
Strengthening the development and innovation capacity of the Internet of the Future applied in factories
Discover
Everything in a collaborative workspace for teams and organizations
Discover
Built on key pillars of success: focus on client's business strategy, user experience, and modern technology.
Discover
ROPARDO collaborative platform maximizes productivity and supports both structured and ad hoc project related processes.
Discover
We have expertise in building consistent website user interfaces and creating responsive single page web application
Discover
We use the fast, flexible and pragmatic PHP to power everything from your presentation website or blog to complex web solutions.
Discover
ROPARDO knows building effective .NET applications that requires mature object oriented design and enterprise class implementation skills.
Discover