Applied Research
R&D Projects
Ropardo participated as a technological partner in EU or national funded projects. Additionally, the company participated in several R&D projects developed on a commercial basis, the overall aim being to implement innovative solutions to industrial partners and public sector.
DiMAT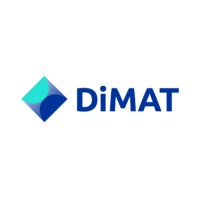 DiMAT, a co-financed European research project, stands for Digital Modelling and Simulation for Design, Processing, and Manufacturing of Advanced Materials. Its scope is to develop Open Digital Tools with a set of advanced technologies for offering SMEs and Mid-Caps an affordable full modelling, simulation, and optimization system in each stage of the material value chain (design, processing, and manufacturing) for improving quality, sustainability, effectiveness, and competitiveness of materials.
FIT EDIH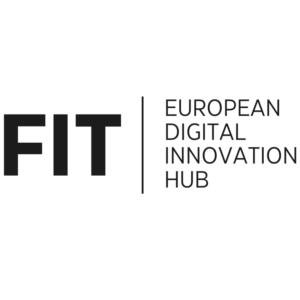 FIT DIH is created by the community, for the community. A true catalyst for innovation and digitalization, covering a wide range of services, FIT aligns with the four main types of services specific to a DIH. As a result, the hub brings together the entire ecosystem under a shared mission of accelerated progress towards digitalization and the adoption of emerging technologies.
ARROWHEAD TOOLS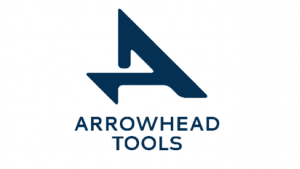 The Arrowhead Tools research initiative aims at building digitalisation and automation solutions for the European industry. Such solutions come to complete the IT/OT integration approach by making use of cutting-edge technologies to build open source platforms for the design and run-time engineering of IoT and System of Systems.
The aimed results include engineering processes, integration platform, tools and tool chains. The ultimate benefit is the cost-efficient development of digitalisation, connectivity and automation system solutions in various fields of application.
NESTORE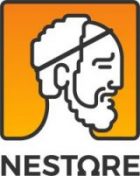 NESTORE is a friend and a coach able to understand your needs, your preferences and your moods. It will suggest activities and services which correspond to your personality, your environment and your health status.
Built as an innovative personalized coaching system, NESTORE supports healthy ageing. It generates motivation to take care of your health and suggests nutrition, physical activities and social interactions to preserve your well-being.
MAYA

Engineering and management of CPS-based (Cyber Physical Systems) Factories is addressed by MAYA developing simulation methodologies and multidisciplinary tools for the design, in order to strategically support production during all the phases of the factory life-cycle. The cross-combination of the Cyber and the Physical dimensions with the Simulation domain is considered as cornerstone in MAYA innovations, to successfully address a new generation of smart factories for future industry responsiveness.
MAYA finds complete validation in one of the most competitive, advanced and complex industrial sector in Europe, the automotive, where it will accomplish reduced time to production & reduced time to optimization.
PEGASO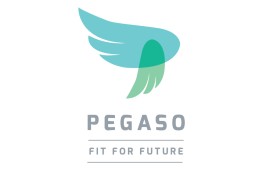 A healthy lifestyle is a successful mix between motivation, support and a healthy daily routine. PEGASO aims at improving adolescents' lifestyles and at providing support to families, schools, doctors, through awareness-raising initiatives in order to promote a balanced, healthy lifestyle and diet.
The learning platform's aim is to educate adolescents through virtual and real-life games, group challenges, in a "social" approach, influencing one another. The project employs some of today's most advanced technologies, providing a dedicated mobile app, a virtual community, gamification. The integration of wearable devices is used for monitoring physical parameters to prevent health problems and long-term consequences.
ROBO-MATE

Robo-Mate is a user-friendly intelligent wearable human-robotic exoskeleton for manual handling work in different industries. The goal is to apply an industry focus in developing a user-friendly intelligent cooperative light weight wearable human-robotic exoskeleton for manual handling work.
Benefits of Robo-Mate will be realized in the factories of the future through a stronger industrial robotics industry, at societal level through increased employment, at company level with increased productivity, and at citizen level with reduced back injuries.
S-MC-S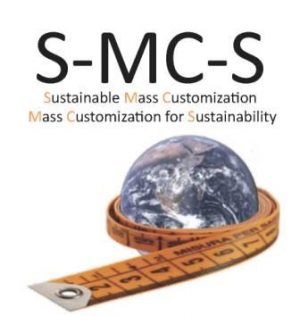 Eco-efficient manufacturing is a response to the global competitive pressure where going green is a major concern for the European manufacturing industry. S-MC-S supports manufacturers to implement eco-friendly manufacturing solutions for an environmentally conscious approach.
To this end, S-MC-S vision is to deEnd and research a new production paradigm, Sustainable Mass-Customization, while also presenting Customization as one of the main driving forces behind the future success of Sustainability.
Virtual Factory Framework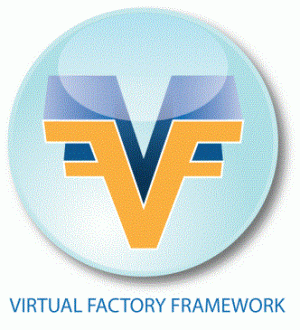 The pursuit of this research initiative was to foster and strengthen the primacy of Future European Manufacturing by defining the next generation Virtual Factory Framework. The VFF promoted major time and cost savings while increasing performance in the design, management, evaluation and reconfiguration of new or existing facilities, supporting the capability to simulate dynamic complex behavior over the whole life cycle of Factory, approached as a complex long-living Product.
Thus, the initiative researched and implemented the underlying models and ideas at the foundation of a new conceptual framework designed to implement the future oriented Virtual Factory.
idDesign
Intelligent system for assisting decision in advanced product and process planning and design
idDesign represents a functional, efficient and useful decision-making collaborative support system, applicable in product life cycle management.
The solution appeared as a result of the need to improve the decision occurred inside the product and processes advanced planning - starting with identifying customer requirements, product/process design, up to prototype validation and production.
The collaborative support system is based on the fact that the decision already comes up in the initial phases of identifying the customer requirements, and persists until the product reaches the prototype stage, therefore within validating the processes and the production.
DIFAC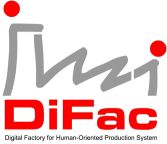 DiFac aims at the development of an innovative Collaborative Manufacturing Environment (CME) for next generation digital manufacturing.
The DiFac CME is used as a framework to support group work in an immersive and interactive way, for concurrent product design, prototyping and manufacturing, as well as worker training. It provides support for data analysis, visualization, advanced interaction and presence within the virtual environment, ergonomics analysis, and collaborative decision-making.
TraSer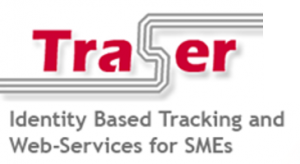 Industrial businesses face global competitiveness and rapidly changing customer requirements. TraSer ensures the tracking and tracing of goods and data, delivering innovative logistics solutions for changing environments, such as supply chains, service operations and project delivery networks.
The research and development effort lead to a TraSer open source community. The uttermost objective is to integrate the open source application development platform and to effectively be used by individual SMEs to develop network level services.
m-Business
Integrated virtual platform for business management
Competitiveness is a dynamic environment for companies and industries. Business performance is continuous and sustained with m-Business, a tool for increasing SMEs competitiveness. It develops a collaborative virtual environment ready to meet the critical needs of SMEs.
The result is an intelligent web-based solution, modular and flexible, focused on a centralized knowledge repository, and running a series of integrated processes. The digital environment includes modules such as: project management, document management, customer relationship management, group decision support system, enterprise resource planning. A set of collaborative services support an efficient communication, decentralization and delocalization, mobility, organizational intelligence.
Customers using the application operate in various industries such as Public Administration or Manufacturing.
eEduQuality
Quality Management System for Higher Education
eEduQuality offers knowledge and competence, and its main customer is the society. The project helps the organizations to continually extend their knowledge database through organizational learning and innovation simulation processes.
The results lead to the ability to transform the available knowledge into successful actions in a wise and adequate manner. It enables the realization of an efficacious and efficient quality management in higher education institutions in order to improve the administrative and academic environment and make it compatible with the international regulations.
eCollaborative Decision
Collaborative software tool for academic institutions
Developed as a specific software tool for academic environment, eCollaborativeDecision (eCD) is an collaborative environment that facilitates group meetings, processes useful for decision making, increasing the speed of the decision process and the quality of the decisions.
The innovative "decision support system" (iDS) product facilitates the generation of ideas, discussing, analyzing and organizing them, establishing priorities and reaching consensus.
KoBaS

KoBaS provides a breakthrough in the current practices in the use of manufacturing machines, providing an advanced task and process planning plus tools for machine configuration, maintenance, training and management support. The tools are using techniques like Virtual Reality, 3D & Discrete Events Simulation, Knowledge Based System and Finite Element Analysis optimized on their integration due to a brand innovative technology.
Thanks to this new core of innovative tools, the manufacturing machine itself becomes intelligent, being aware of its state and being able to provide the desired goods, starting from the virtual model of the goods to be produced and naturally interacting with the user.
MPA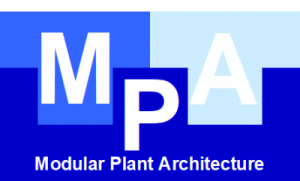 Modern production industry in Europe faces the challenges of an open, dynamic and distributed market, so it is forced to react appropriately in order to promote competitive and sustainable growth.
By creating a simulation & control and immersion (applying advanced agent technology, manufacturing controller, inspired by ant social behavior and Virtual Reality) software, Modular Plant Architecture (MPA) is providing innovative tools for decisional support.
eUniv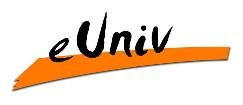 The Information Society is changing and will continue to change the world. Enhance the university's specific performances and its capacity to manage knowledge need to be acknowledge and accept the change.
Software application - eUNIV- for re-engineering an educational organization, based on a business solution iDocument - developed for knowledge management in an enterprise.
The solution ensures an efficient document management, it allows rapid data insertion, search, update and recover, replacing the necessity of a long training even for the personnel less familiar with solutions of the kind. eUniv presents advantages in terms of simple interface, high speed in finding the main commands and usability.
RoboCup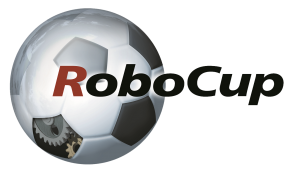 The Simulation League of Robocup.org focuses on artificial intelligence and team strategy. Independently moving software players (agents) play soccer on a virtual field inside a computer.
Multi-agent systems (MAS) are software systems composed of several autonomous software agents running in distributed environment. Beside the individual goal of each agent, global objectives are established committing all or some agent groups to their completion.
In Sibiu, the first team to participate at the international RoboCup competition was accomplished by Sibiu Team, a team developed by the software company ROPARDO (Wittmann & Partner Computer Systems), the only private company in Romania involved in research activities, and participating at RoboCup.