Solutions

READY-TO-USE SOFTWARE SOLUTIONS
Scalable software solutions that combine innovation and automation to create your competitive advantage.
Easy to customize or integrate depending on your needs.
In 20+ years of custom software development in various industries and countries, we have gained both the technological and business expertise that allow us to anticipate our clients' needs. For them we created a series of ready-to-use software solutions to meet their expectations of fast time-to-market and competitive advantage.

Ciprian Candea, CEO of Ropardo
Software solutions for fast digital transformation and office automation
If you are looking to reinvent your business, we have developed, alone or side-by-side with our partners, a series of software platforms to help you get far faster than your competition. Conceived as MVPs, they have short implementation time, minimum risks and reliable support.
Our ready-to-use software solutions enable digital transformation and office automation for businesses operating in multiple industries such as IT&C, healthcare or retail.
ROBOFUSE
IoT Development Platform by ROPARDO
RoboFuse is a powerful and fully scalable platform for developing IoT solutions that blend in and transform your business.
Connect, manage and control smart devices.
Use insights from collected data.
Secure business assets.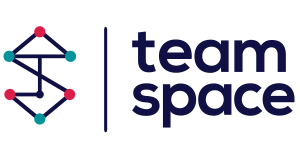 TEAMSPACE
Collaborative Team Workspace Platform
Create a collaborative workspace for you and your team to be on the same page
Single source of truth: one platform, all documents & knowledge
Real-time access to files
Easily create teams and establish levels of access
SPECTRO:O
Simple & intuitive digital signage platform
Specto:o helps you easily manage and distribute digital content on an endless number of screens.
Connect your display to Spectro:o through a player
Add your content
Control all your displays from a single place


ARDOCARE
Digital Management of Hospitals and Clinics
ArdoCARE is an easy-to-use, customizable EMR solution ensuring digital management of patient data.
Scalable hospital information solution supports multi center operations
Strong security and GDPR compliance
Compliant with the National Health Insurance policy
ZIVACARE
One platform for all your health apps
ZivaCare Platform connects and collects health data from any device, sensor and wearable. Anywhere, anytime.
Ready to use
Simple and powerful APIs
Secure health data in one place

Innovation. Quality.
Timely delivery. since 1994