Solutions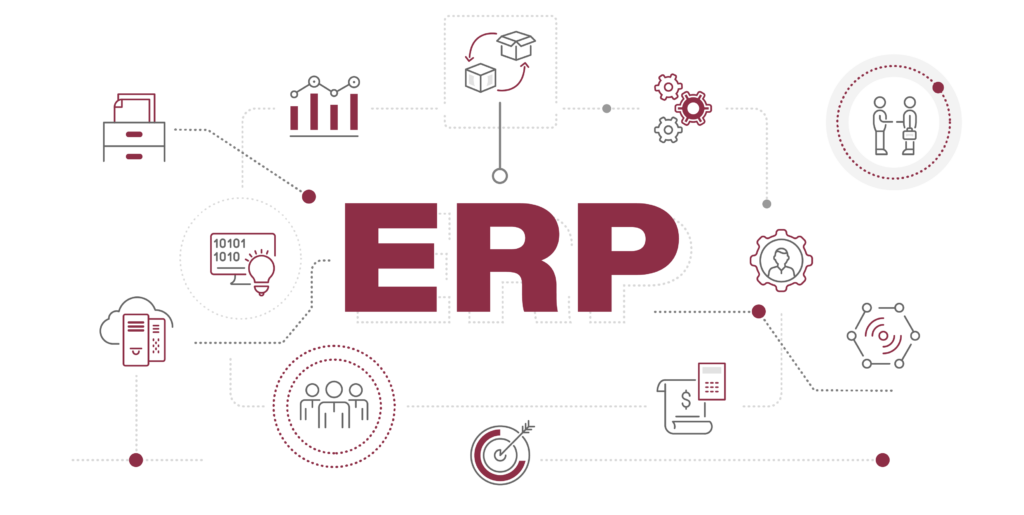 CUSTOM ERP SOFTWARE DEVELOPMENT SERVICES
Vitalize your business and stay ahead of competition with user-centric flexible Enterprise Resource Planning solutions tailored to your organization needs.
The workforce management application developed by Ropardo did more than just to automate our daily activities. It actually changed how people feel about their work …for the better. The web planner is our best digital friend, it helps us save considerable amount of time with administration, time registration and salary systems.

Managing Partner in manufacturing company
Full software lifecycle services for ERP systems
In a complex world economy, strategy and flexibility are critical in staying ahead. Our mission is to accelerate your business transformation by providing on-demand ERP platform solutions and high-quality consulting services, on time, on budget and on-target.
Strategy consulting
IT strategy aligned with business direction
Our flexible consulting services adapt to each customer's unique business models and challenges to accelerate your business transformation. With depth understanding on new fusion technology products, our experienced ERP development team provide you with solutions that reduce costs and improves key processes.
Implementation and upgrades
Experience in multiple industries
We have dedicated teams specialized in implementing and upgrading ERP software. Our development solutions combined with flexible onsite or nearshore/offshore delivery models ensure fast implementation or upgrade of ERPs with the right TCO for the benefits you achieve.
Custom development and enhancement services
We guarantee latest ERP advancements
We keep an eye on the latest ERP advancements and design ways to provide cutting-edge functionalities fit for your processes. We combine multiple custom developments and enhancements to your applications into a scalable project plan with monthly / quarterly releases and execute it as a program.
Application and database support
Pro-active and reactive functional and technical support
For you to focus on strategic activities and business reputation, we can ensure support with the performance and service continuity of the applications. You can choose from dedicated remote DBA (SLA based) to on call DBA along with our high-end tuning and architecture services.
Application testing
Quality guaranteed
By leveraging our testing services, you can move custom codes and patches into production with confidence, reduce risk and ensure business continuity.
Full Q&A coverage
Managed services
Apps running at best capacity with latest functionalities
We can deploy and host your ERP application in a selected data center with zero-downtime network and 24/7 technical support. We can combine application hosting with our application management services to provide you
fully managed services
for optimal results.
We bring out the best of ERP management platforms
We have the necessary technological know-how to personalize any ERP platform in a variety of industries to help you manage enterprise functions/operations including accounting, financial management, project management, and procurement.
Oracle EBS expertise
We specialize in the commissioning – implementation – and modernization of Oracle EBS. Our consultants have experience in many EBS implementation projects and upgrades covering the financial area, logistics, production, procurement, maintenance, human resources and payroll. Discover
SAP expertise
We help businesses think ahead by using SAP applications at maximum potential. Count on our SAP expertise in multiple industries to boost productivity and decrease costs by optimizing and automating your business processes. Discover
Take advantage of our ERP expertise
You need to enhance your open-source ERP platform with modules and custom features to fast-forward business growth? We turn technology into specific Enterprise Resource Planning solutions for your organization. In our software development center, ERP expertise embraces web development and UX / UI processes to deliver user-friendly applications.
The transactional applications we implement assist you in managing impressive volumes of data and controlling business execution while keeping the consistency of key policies across the organization.
The reporting applications and modules provide your organization with an in-depth view on the data.
The multi-system integrations we build remove process interruptions normally occurring in multi-application, multi-partner, complex, modern ecosystems.
With the Business Intelligence implementation services offered by Ropardo you can forget about cumbersome data processing and large-scale manual intervention costs. We implement informational and forecast – warning systems and ensure an automatic data processing through a particularly comfortable user interface.
Innovation. Quality. Timely delivery. since 1994
References
Intranet application for remote team work harmonized with in-office activities
Discover
iMD integrates all the operations in the production, sales and distribution departments and delivers reports for management strategy.
Discover
This digital solution helps save enormous amount of time with administration and invoicing.
Discover
We are happy to share with you examples of how flexible ERP services enable you to react faster to new business realities.
Discover