Expertise

DATABASES COMPATIBLE WITH YOUR BUSINESS PROCESSES
Exponential growth of data challenges companies nowadays. We develop fast and secure data management solutions to help you streamline your workflows and confidently extend your business.
Ropardo developed for us a reliable web based CRM and delivered it faster than expected. We were impressed by their commitment and deep understanding of our industry.

Customer specialized in security systems
Complete Database Development Services
Our reliable team of custom database development engineers specializes in database-specific coding. We keep our work to maximum efficiency and effective communication inside the team and towards the customer.
With ROPARDO database expertise, you can enjoy quality database development services:
Stored procedure development
Data migration
ETL services
Database design
Database normalization
Enterprise application development
Database maintenance
Consulting tailored per industry
Database solutions tailored on business specifics
To offer the best solution for you, we first analyze your business and database requirements. Our experience extends to many areas of applicability such as e-commerce, healthcare, real estate, e-learning, finance, tourism & accommodation, automotive, manufacturing & logistics.
We cover all stages of the database development process:
Evaluation – We decide together on the database management system compatible with your project challenges and expected benefits. We guarantee the use of a rich range of tools, optimizations and resources to ensure your database project will be a success.
Development – With an expert team of developers, we are a reliable source of knowledge and expertise for building database applications. Applications are always synchronized with mobile devices.
Deployment – Once your application up, we remain a reliable partner to provide you with updates, application optimizations and improved operations in terms of high availability and security.
We deliver DBMS solutions as turnkey packages, but are open to various possibilities. Choose a business model you feel at ease with.
SQL Databases
We count on relational databases to build highly secure and easy to use storage solutions that improve your business workflows.
MySQL
Most popular open source database software
With MySQL we eliminate major problems associated with downtime, maintenance and administration for modern, online applications. This saves time and money powering high-volume websites, critical business systems, and packaged software.
PostgreSQL
Advanced database for powerful businesses
PostgreSQL is used mostly for reliability, data integrity, and correctness based on a proven architecture. This enterprise-class database management system allows a high degree of customization of eCommerce applications, ERP systems, Business Intelligence software.
Microsoft SQL Server
Build intelligent, mission-critical applications
The engaging apps we build with MS SQL Server can absorb and process large volumes of data and help you gain transformative insights and take advantage of predictive analytics. We automate tasks like patching and backups ensuring built-in security and manageability.
NoSQL Databases
Ropardo database development teams have the necessary experience with NoSQL databases to unlock the power of the next-generation database architecture for your organization.
Based on our expertise we select and implement the technical solutions that are specific to your needs so that the performance improves with one or more size orders when implemented in one of the considered NoSQL databases.
We design specific architectures for NoSQL technologies so that the transition is easy for you. With NoSQL databases our teams deploy an IoT platform in no time or help store data from a million of simultaneously connected devices.
Need to understand better SQL and NoSQL databases? We explained it nice and clearly for you in this post on our tech-savvy blog.
Continuous technological advancements
We make sure to use the right mix of future-proof technologies, solid but leading-edge to create scalable software apps for your business. Together we decide on the choice of tools to build your applications.
Check Ropardo full tech expertise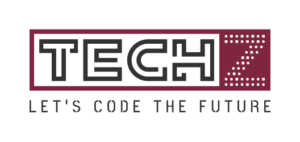 Innovation. Quality. Timely delivery. since 1994
References
How to digitally transform your sales and support departments with one self-service customer portal
Discover
The mobile application identifies in real time all users connected to access points in the site and pushes bonus points for them to "hunt" in the 200 shops and entertainment locations on the mall.
Discover
The service packages, as well as technologies used, offer companies a particular quality of the recruitment and selection process at very low costs
Discover
Broad array of web resources and services, such as e-mail, forums, search engines, and on-line shopping malls
Discover
Our solution provides an unified concept for application provisioning and identity management.
Discover
According to experts in the field, 80 to 90 percent of the data in any organization and the amount is growing significantly.
Discover
An impactful part of the larger IoT system is the Industrial Internet of Things (IIoT) which integrates "things" to built solutions for the business environment.
Discover