References
IoT Web App for Production Line Planning and Controlling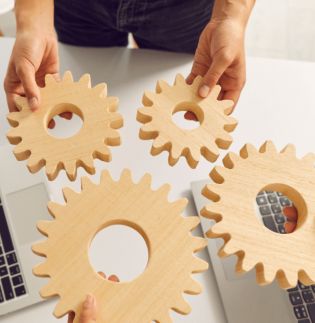 IoT Web App for Production Line Planning and Controlling
Strengthening the development and innovation capacity of the Internet of the Future in factories
DiFiCIL targets to develop cyber-physical social systems for factories based on IoT technologies and is a project co-financed from the European Regional Development Fund through the Competitiveness Operational Programme 2014-2020.
One main objective of the DiFiCIL project is the development of a technological infrastructure for the research in the field of cyber-physical social systems with prototypes and experimental systems within 'Lucian Blaga' University of Sibiu.
The project team was looking for a software solution to support the planning and control of a production line.
The hardware part of the project was implemented, having multiple modules and robots electronically connected. Before our software solution, there was no bridge between the user and the production line so the team needed one user for each separate module to interact with. Moreover, to place a command required tech savvy operators, as coding skills were a must. This translated into increased costs and low productivity.
Ropardo's team was asked to develop "the brain" of the project, a web application to enable the team to automate the manufacturing processes whenever possible, to increase productivity and reduce costs. Finally, the team required the web app to be friendly and easy to use by any member of the team.
We developed an IoT web application that allows the human operator to securely manage the entire production line from a single interface in real time. A fundamental issue with low output, inventory control, and resource use is addressed through production planning and control. Now, a single operator can execute tasks that used to require five team members. More quickly and easier than ever!
Here's how it goes using the web application to plan, control and monitor the manufacturing process on the production line: the operator sets up the requests for the entire day at the start of each shift, and the system handles the rest. When many users from various departments log in, each one updates the configuration status according to the requirements. The operator simply configures the necessary order if priority is required. Isn't that easy?
The web application offers:
Production is a critical component of any business and ensuring that it runs smoothly and efficiently is essential for success.
The following are some of the key benefits of using our web application within the production line:
ROPARDO is an independent leading software engineering company providing customers with key competitive advantages – Innovation, Quality, Timely delivery, since 1994.
With the latest tools and agile methods, we create beautiful highly performing products and platforms as well as user-friendly mobile, cloud or web applications to increase speed-to-market and deliver more frequent releases. Well-grounded in the Agile state of mind, our engineers are flexible in responding to any challenge. Yet, we have been here and successful before the Agile era, so trust us for classic approaches. 
Requirements management
System analysis
Risk analysis
Process management
Change management
Problem management
Incident management
Release management
Architecture design
Implementation
Project management
Software test
Software maintenance
Performance tuning
User training
Download case study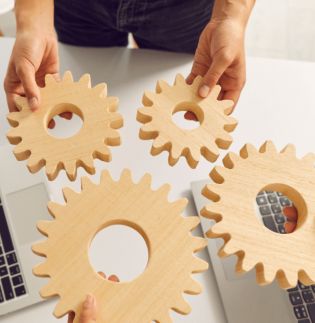 Innovation. Quality.
Timely delivery. since 1994