Applied Research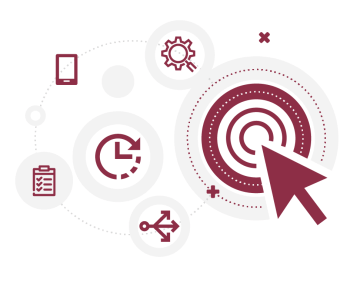 VENTURE PROGRAMS
Investment for technology startups and a route to market for established technologies
We come with a broad practical experience and a strong will to launch the solutions developed successfully on the market.
VENTURE IS YOUR ADVANTAGE
Start-up activities have increased significantly over the last few years and we support them with a particularly start-off friendly environment. Currently, multiple start-up initiatives are under way at Ropardo.
You can be one of the next start-up in its way to success by taking advantage of our competencies:
Know-how and technology transfer
Know-how and technological expertise are not assets to be transferred on paper or via data media, devices or machines. This only works from one mind to another through direct collaboration and exchange of information and understanding. To ensure this, we provide you with support every step of the way.
At ROPARDO, we offer more than just documents or procedures. We specialize in training courses, hands-on, ensure support and assistance tailored to your needs, as well as expansion and development.
Investment network
Our program partners and collaborates with the venture community to mitigate the risk of their investments by providing product development and go to market expertise.
Since there is a high number of ongoing start-up activities at ROPARDO ROPARDO often gets start-up teams collaborating with external partners. Both parties benefit by putting together their technological expertise, market and application knowledge. This way we take the best out of both sides.
Incubation and acceleration
We source, qualify, invest and help scale startups.
You have full access to Ropardo Rapid Innovation Lab (RIL) that provides support from innovation via prototyping and evaluation to further implementation into a concrete product.
As well as access to the resources of mentoring, counseling, coaching, consulting and whatever you want to call it (human resources, service providers, information, connections, know-how) on the road from idea to success.
VENTURE AREAS
We search for next big ideas in the following areas:
Education & Innovation
Collaborative Education
Corporate e-learning
Training & Employability
Mobile Apps
AR, VR, AI, Multimodal
Responsible Business
Smart Retail & Fashion
Health & Beauty
Food & Drink
Money & Technology
Home & Garden
Travel
Sustainable Cities & Communities
Mobility & Transportation
Environmental Sustainability
Smart & Green Buildings
MedTech
Deep learning and big data in healthcare
Medical sensors
AI based data
eHealth medical platforms
Are you an investor?
Do you want to be the supporting role or even the coach or business angel in the founding process or in a start-up?
We are open to a variety of ideas, aligning the type of collaboration required and finding the best solution. We are constantly interested in cooperation with investors and additional external venture capital. However, capital alone is not enough; active cooperation and symbiosis are also vital.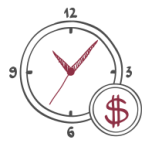 Innovation. Quality.
Timely delivery. since 1994