Contact us
PLEASE ENTER YOUR REQUEST
One Business Day Response Time Guaranteed
Headquarter
Reconstructiei 2A
550129, Sibiu, Romania
Phone/fax :+40 (269) 231037
WEB: www.ropardo.ro
J32/403/1994
RO 5415866
VISIT US!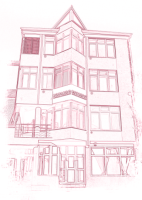 This section of the site provides you with maps and driving directions that make it easy for you to reach us regardless of your point of departure.
Our headquarter is located in the downtown area, within walking distance to the hotels.
From Sibiu International Airport easily can arrive to our office using taxi – the distance is about 5 Km. Ask the driver to turn the meter on if you want to pay the fair rate. Most of the times you do not have to call for taxi, as there are enough cabs waiting for you in front of the arrivals area.
In Sibiu even the most demanding travelers can feel at home at any of the two.
You can use next hotels that are close by us located on the downtown or look for other one on the web.
3* Hotel: Pensiunea Happy Day
3* Hotel: Imparatul Romanilor
4* Hotel: Ramada Sibiu
4* Hotel: Continental Forum Sibiu
5* Hotel: Hilton Palace Sibiu
Headquarter
Reconstructiei 2A
550129, Sibiu, Romania
Phone/fax :+40 (269) 231037
WEB: www.ropardo.ro
J32/403/1994
RO 5415866
Headquarter
Reconstructiei 2A
550129, Sibiu, Romania
Phone/fax :+40 (269) 231037
WEB: www.ropardo.ro
J32/403/1994
RO 5415866
Write to Us
VISIT US
Maps & Directions