Applied Research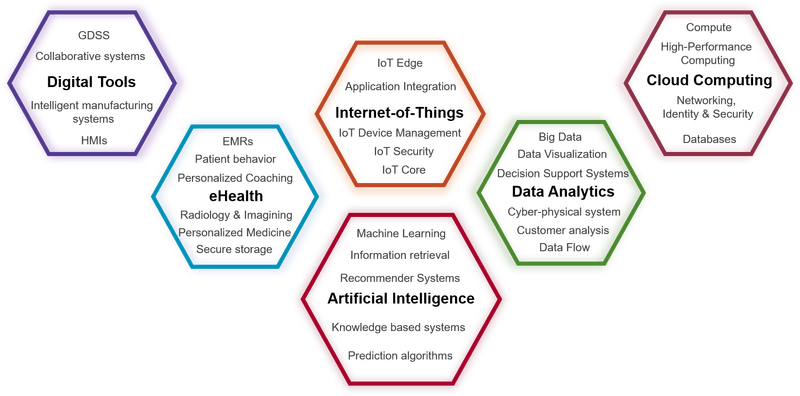 OUR RESEARCH FOCUS AREAS
We develop innovative software solutions which translate the results of our applied research projects into real life.

DIGITAL TOOLS
Today digital tools are playing an important part in product development. We fully exploit the power of digital tools to enhance the speed, quality and cost-efficiency of our development processes.
GDSS
Collaborative systems
Intelligent manufacturing systems
HMIs

eHEALTH
eHealth has been an area of interest for ROPARDO in the recent years and we have the expertise in the field to be trusted complex software development projects for healthcare benefits.
EMRs
Patient behavior
Personalized coaching
Radiology & Imaging
Personalized medicine
Secure storage

INTERNET-OF-THINGS
Constantly interested in the latest technology advancements and innovative best practices, ROPARDO is among the first software development companies to deliver IoT solutions in Healthcare, Manufacturing, and Heavy Industry.
IoT Edge
Application Integration
IoT Device Management
IoT Security
IoT Core
ARTIFICIAL
INTELLIGENCE
AI has become an everyday technology and it will change the world in ways we cannot even predict yet. ROPARDO Applied Research Department already engaged in A.I. projects that approached computerization of the manufacturing industry. 
Machine Learning
Information retrieval
Recommender systems
Knowledge based systems
Prediction algorithms

DATA ANALYTICS
Our applied research team makes the most of the collected data, exploiting and converting it into strategic advantages. We use data analytics based on Machine Learning and Deep Learning to observe patterns and predict future outcomes.
Big Data
Data Visualization
Decision Support Systems
Cyber-physical systems
Customer analysis
Data Flow

CLOUD COMPUTING
Computing does not look the same anymore. Not since Cloud. The Cloud Applications we build and the Cloud management services we offer deliver successful outcomes in research projects providing speed, flexibility, security.
Compute
High-Performance Computing
Networking, Identity & Security
Databases
Innovation. Quality.
Timely delivery. since 1994