Applied Research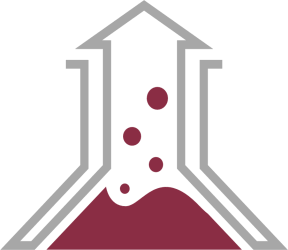 ROPARDO INNOVATION LAB
Rapidly achieve technological innovations
ROPARDO Rapid Innovation Lab (RIL) provides support from innovation via prototyping and evaluation to further implementation into a concrete product.
We drive business value by blending science, teamwork and know-how
Your endeavor to be successful on the market is usually challenged by constant progress in software and system engineering: increasing system complexity, high quality requirements, short product innovation cycles, and disruptive technologies that need to be assessed.
For your innovation to count these days, it has to team up with speed: innovations must be quickly checked in terms of feasibility and must be brought to the market as soon as possible. This involves experts accompanying you on your journey to digital innovation in areas like:
Digital Tools | Artificial Intelligence | Cloud & API | Internet of Things
Unique laboratory set up for each experiment
Experimental development enables the acquiring, combining, shaping and using of existing scientific, technological, business and other relevant knowledge and skills in order to produce plans and arrangements or designs for new, transformed or improved products, processes or services.
Holistic approach of your innovation process: generation, evaluation, and implementation of new product ideas
Rapidly develop and implement ideas
Scientific competence as well as proven methods and technologies in Software Engineering
Comprehensive toolbox of methods and tools for all research phases, from ideation and evaluation to support
We offer you a lab infrastructure with various development environments for software engineering
Intellectual property protection
Secluded cloud space – always required
Comprehensive innovation toolbox
With our Ropardo Innovation Lab, you will benefit from a comprehensive toolbox of proven methods, tools, and competences, as well as a lab infrastructure ensuring a variety of development environments for Rapid Prototyping.

How you can benefit
With our research know-how we are ready to make significant contributions to the systematic development of innovative product ideas. The result consists in collaborative partnerships to deliver rapid innovation.
INTERNET-OF-THINGS
Reduce operation cost
Enhanced asset utilization
Improve safety and security
Increase productivity and enhance efficiency
Understand consumer behavior
Improve customer service and experience
BIG DATA
Creating new growth opportunities
Optimizing processes
Optimizing stock based on predictive models
Understanding customers
Monitoring Social Media
SYSTEM MODERNIZATION
Rapid prototyping
Technology evaluation
Optimal performance
High quality
Suitability
Better time to market