Solutions
SOFTWARE ENGINEERING EXPERTS
What do you get from hiring software engineering
Top-knock technical expertise
Understanding of your business particulars
Talented, resourceful staff
Full coverage of the software development lifecycle
Emphasis on the methodology for management of the development process
Customers choose us to craft their software solutions
Innovation is part of who we are. Our software engineers understand business problems, invent solutions, evaluate alternatives and make design tradeoffs and choices
We build from the ground or re-engineer existing software products to meet your expectations and stay competitive on challenging markets
We are Agile in dealing with complexity
We embrace your business goals. We allocate people with compatible skills, familiar with your culture, experienced in your industry.
We identify and predict market needs and envision software platforms to respond accordingly
With all of the above we deliver value to the customer, not just code and documentation
Continuous technological advancements
We make sure to use the right mix of future-proof technologies, solid but leading-edge to create scalable software apps for your business. Together we decide on the choice of tools to build your applications.
Check Ropardo full tech expertise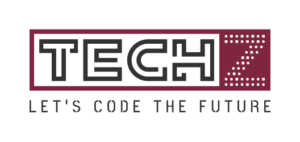 Innovation. Quality.
Timely delivery. since 1994
References
Ingenious game app to prompt shoppers visit stores in a shopping center with a user-friendly and dynamic experience
Discover
"After the implementation of the new application, our cost savings are significant."
Discover
This digital solution helps save enormous amount of time with administration and invoicing.
Discover
ArdoCARE is an easy-to-use, customizable EMR solution ensuring digital management of health data.
Discover
Love for software and continuous engagement in creating it can only deliver beautiful results.
Discover