References
Document Management Application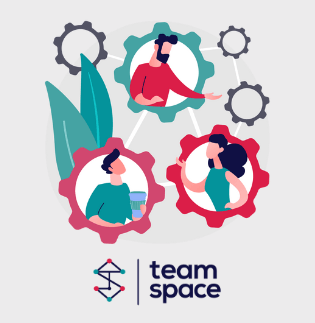 Document Management Application
Everything in a collaborative workspace for teams and organizations
About the Client
Considering post-pandemic trends, companies around the world acknowledge the importance of digital transformation and seek for software solutions to ensure complete control over their knowledge and data.
The ability to access documents from anywhere, automate workflows and work efficiently in a digital environment are the most important indicators of digital transformation in document management and, therefore, of organizational development.
The Need
Organizational development not only drive business effectiveness and improve organizational performance, but also comes with major challenges: more employees, new locations, important requirements. The pandemic, for example, convinced businesses to adopt long-term solutions for teleworking, maintaining at the same time a collaborative approach and resource accessibility.
Adopting a document management system requires a complete understanding of existing business needs and potential benefits. A comprehensive DMS solution is far more than a digital storage space – at some point, robust document management capabilities are no longer sufficient for growing organizations. With more partners and staff working remotely, a DMS solution should act as a collaborative platform, as well as a workflow management system.
The Solution
For all the organization in need, Ropardo makes collaboration easy and secure with TeamSpace – a mature document management solution. Team Space is equipped with essential features to streamline knowledge management and enhance collaborative work within project teams and partners, where the client wants – in the cloud or on premises. Our solution goes beyond document management and brings to organizations full control and protection of sensitive data.
Here is a tour of the most powerful features:
Digital Workspace Work can be organized in multiple projects with a distinct set of members (inside the organization or external parties), their respective roles and even customized message groups. Each project can be individually configured and project members could be managed by deleting, adding new ones, setting permissions based on their responsibilities. TeamSpace allows creating, assigning and tracking tasks. To support collaboration, we created messages – a feature that allows importing e-mail replies directly into the platform, establishing one place for all messages. Users receive email notifications and un-subscribe easily.
Document Management System The basics of a DMS – storing and managing various file types in tree structure folders – along with advanced features: documents could be accessed from browser, native file browser or from tablet / mobile devices; file version; desktop access via WebDAV; flexible document permissions; co-edit mode; document comments. Permissions on a particular folder can be changed at any time and transferred to all files in that folder.
Project Knowledge TeamSpace allows creating and editing wiki for each project. A Wiki provides the possibility to work together as a group on a document. With this feature, there is no need to send e-mails with a new document version. More than that, all changes are logged, and a user can go back to a previous version of the document at any time.
Integration Ropardo developed a flexible solution, with the ability to be integrated with other applications. For example, TeamSpace allows users to access Google files from the Document Library. We provide tools for integrating the Team Space and its content with Facebook: logging-in with Facebook and even exporting widgets as Facebook applications. TeamSpace is open for extensions through plugins.
High-end Security As we include security into our entire software development process, all data involved is highly protected. We even deliver the option to define your own custom web domain and install your own SSL.



I'm done with the stress of who's doing what and trying to figure out what's going on within our workflow. Now my team members are in the driver's seat, and I know where we stand and what's going on, anytime!
Cinzia, Project Manager
Key benefits
With advanced Document Management capabilities, TeamSpace is perfect for organizations who accommodate tens or hundreds of users, multiple projects, and clients. The solution provides an optimal mix of flexibility and control over data. Both of these key attributes ensure a wide range of benefits:
Risk mitigation in a responsive document environment
Better collaboration and increased productivity
Easy compliance management
Time efficiency with the automation of redundant processes
Pro-environment approach and paperless offices
About Ropardo
ROPARDO is an independent leading software engineering company providing customers with key competitive advantages – Innovation, Quality, Timely delivery, since 1994.
With the latest tools and agile methods, we create beautiful highly performing products and platforms as well as user-friendly mobile, cloud or web applications to increase speed-to-market and deliver more frequent releases. Well-grounded in the Agile state of mind, our engineers are flexible in responding to any challenge. Yet, we have been here and successful before the Agile era, so trust us for classic approaches.
Level of Services
Software Consulting
Requirements management
System analysis
Risk analysis
Process management
Software Development
Architecture design
Implementation
Project management
Software test
Standardized ITMS Services
Change management
Problem management
Incident management
Release management
Software Services
Software Maintenance
Performance tuning
User training
Outsourcing to Ropardo
Quality custom software development
End-user satisfaction
Short time to market
Quantifiable value
Guaranteed performance level
Reduced and controlled costs
Managed risks
Good value-for-money
Flexibility
Download case study

Innovation. Quality.
Timely delivery. since 1994