Expertise

IOT SOLUTIONS FOR YOUR COMPETITIVE ADVANTAGE
We help you leverage powerful Internet-of-Things capabilities to build smart business ecosystems and gain competitive advantage.
The Internet of Things is the next-level resource we all have been waiting for to change the way we live and work. With immediate applications in the society and business, IoT is the engine to optimize your factory performance or track and manage a fleet or deliver standout personalized services or monitor a person's health or track your exercise or … you name it. And it just started.

Ciprian Candea, CEO of Ropardo, advocate of innovation
IoT Software Development Services
With the IoT software development services provided by Ropardo you improve performance by integrating connectivity into your operations. Connected devices, sensors and remotely controlled workflow will cause your company productivity to increase and operational costs to decrease.
Custom IoT Software Services
We implement Internet of Things software and build connecting solutions for existing IoT application platforms to fine-tune them to your business needs and systems. We are experts in industrial automation and medical IoT.
IoT Integration
We integrate devices, data, platforms and applications — combined with IT assets (business applications, legacy data, mobile, and SaaS). We used and extended our IoT integration capabilities in hundreds of projects of implementing end-to-end IoT business solutions.
Cloud & Big Data
We work with the cloud technology you prefer, including Microsoft Azure, IBM Watson, Amazon Web Services to deliver efficient device and data management and IoT automation. We ensure increased security and technological progress.
Advanced Analytics
With our expertise in IoT software development we deliver predictive analytics, statistical modeling, big data analytics, reporting and alerts, data visualization and ad-hoc analysis.
Mobile Apps Development
We develop and integrate mobile applications in your business ecosystem to automate and mobilize your business. Enterprise mobility ensures flexibility of your organization workflows. Go to our mobile apps development offering
IoT Additional Services
Our teams include engineers specialized in development operations (DevOps) and customer support operations. We can include training services for your staff to best exploit the IoT-driven tools implemented in your organization.
White-label IoT for fast-to-market products
Ropardo offers white-labeled IoT platforms to engage your company digital transformation or streamline your product way to market. Our white-labeled architectures and modules allow integrators, OEMs, telecoms, and MSPs to deliver IoT services running both on premises and in the cloud. They are designed to be easily integrated and rebranded to achieve the desired commercial results fast.
Visit RoboFuse – the white-labeled IoT platform built by Ropardo.
IoT Tech Stack
Resourceful programming languages: C, C++, Python, Node.js, Java, PHP
Reliable technologies & frameworks: .NET, Laravel, Symfony, Liferay, Spring
Mobile development platforms: Xamarin, Ionic, React, and others
Operating systems: Linux, iOS, Android
Device types: Arduino, Raspberry Pi, and others
Data gathering and transfer protocols: CAN, NFC, Bluetooth (LE), TCP/IP, Wi-Fi
Data storage and management systems: MongoDB, MS SQL, PostgreSQL
Cloud solutions:Microsoft Azure, AWS, on-premise clouds
Continuous technological advancements
We make sure to use the right mix of future-proof technologies, solid but leading-edge to create scalable software apps for your business. Together we decide on the choice of tools to build your applications.
Check Ropardo full tech expertise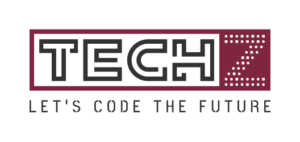 Industry Expertise
Ropardo has experience in building and implementing IoT custom solutions in various industries to help those business respond to present–day challenges.
Healthcare – We integrate cloud IoT technologies and smart devices (smartphones, watches, bracelets) to create out-of-the-box user experiences and help people adopt healthy lifestyles.
Manufacturing is one of the industries where IoT solutions are making a difference. Industrial transformation driven by our IoT implementations include shift to automation, increased efficiency, accurate occupational health and safety procedures, customer-centricity, competitive advantage and data-driven benefits.
Industry 4.0 – We are constantly building complex applications to manage large amount of data in an accessible and secure manner for factories of the future. Our industrial IoT systems interconnects smart sensors, software platforms, applications, clouds, tools and devices.
Food transportation industry – We have IoT solutions to ensure safe transportation of perishable food. For this, we integrate temperature sensors, mobile devices, web applications and IoT connectivity technology. Web and mobile applications monitor, display and analyze data collected from the multiple modules of the solution.
Don't miss this blog article on applications of IoT in industry
Innovation. Quality. Timely delivery. since 1994
References