Outsourcing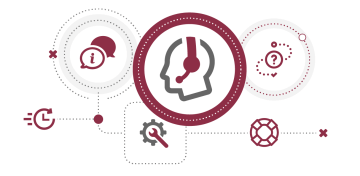 IT EXPERT SUPPORT
Our rapid reaction saves your business day
We are that extra hand that supports your performance and daily productivity and lets you the peace of mind to deal with strategic activities.
Right-sized IT support levels to ensure your service continuity
In today's competitive and challenging environment, companies should focus on strategic activities and business reputation. This is possible by outsourcing to expert providers of IT support services to deal with the performance and service continuity of the applications compliance, data protection and security of the IT systems.
Ropardo offers remote expert support for customer IT infrastructure to guarantee an adequate and efficient operation of systems. Our teams work on flexible SLAs to manage and optimize your IT infrastructure to the extent of your needs. Our methodology and meticulous processes comply with key ITIL standards.
Tier 0: Self-service support

These days, many users prefer self-service support options over contacting customer support through phone or email. Ropardo helps you with the implementation and management of the community portal that provide a one-stop digital support solution. Online customer portals provide a space for customers to create and manage their tickets, review documents and policies, find knowledge base articles and watch instructional videos.

Tier 1: Supervise, detect, solve basic issues

Once the supervision target area defined, we identify service requests and incidents and classify them in the management platform per category and incident criticality. Thus, we can apply simple procedures such as account creation, resolution of known incidents or escalate the issue to the competent tier.
Tier 2: In-depth technical support

Skilled technicians assess issues and solve incidents that cannot be managed by tier 1. Technical support consists of configuring services and installation as well as migration tasks. If possible, they also write simple to complex procedures resulting from their resolution to be applied later.

Tier 3: Expert product and service support

With tier 3 support, you have access to the highest technical resources available for problem resolution or new feature creation. Our IT experts' duplicate problems and define root causes, using product designs, code, or specifications. They can also carry out audits, documentations and consulting tasks.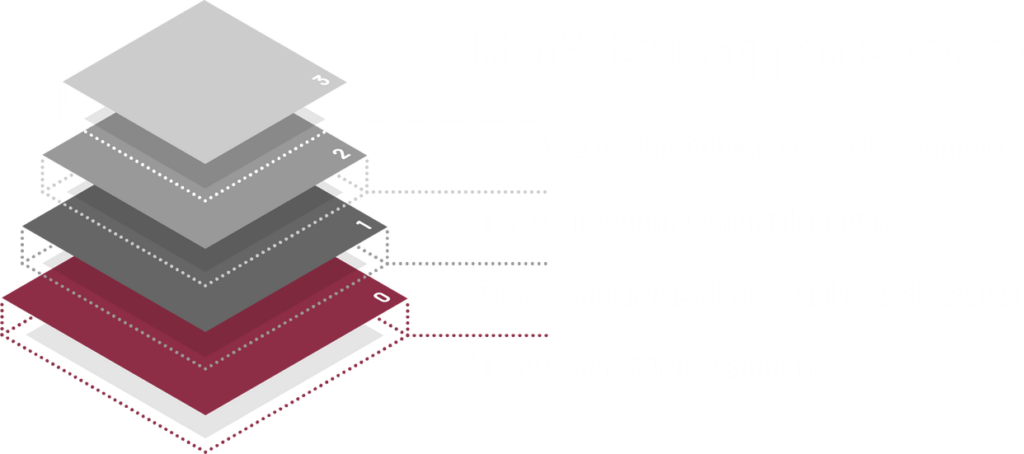 HOW WE WORK
Easy start on flexible SLAs
Decide what parts of your IT ecosystem management we cover (Level 2 and or Level 3), define support parameters, transfer knowledge to support specialist and we start executing SLAs.
Choose your team
We have the capacity to configure the right team for you, be it dedicated or shared. The team members will speak your language, know your industry, understand your IT transformative and secured needs.
Transparent costs
You pay exactly what we agreed on in the scope of services while benefiting from a long-term planning security. Also, with customized SLAs you are in control of the costs at all times.
Round the clock support
In line with the SLA, you can rely on qualified contacts that speak your language, as well as on reliable IT operations up to 24/7.
Automation is efficiency
The more we automate the less the repetitive work and the higher the standards. With automation we guarantee reproducibility and reduce the error rate.
Certified services
We work by ISO 9001 and ISO 27001 certified processes to guarantee you with best quality managed services.
Learn more
Innovation. Quality.
Timely delivery. since 1994