Expertise
COMPREHENSIVE TECHNOLOGICAL EXPERTISE
Our comprehensive technological expertise allows us to manage your complex or simple software development project with the right effort and minimum risk.
We shape up specialized technology teams to address specific needs of your project. Further on, our teams work together to build your custom solution. The result? Improved efficiency of your businesses processes.

Claudiu Zgripcea, Technology Competence Center Manager
Technology expertise and human touch
Technological expertise of our Agile teams is completed by their capabilities to adapt to your business and cultural specifics. Our open-door organization culture encourage critical thinking and innovative contribution of our software engineers which guarantees achievement of your unique business objectives.
CODING LANGUAGES
We code in your project language
Ropardo has distinct teams specialized in all cutting-edge programming languages. Once the core functionality and purpose of the application are set, we decide together on the most convenient one to code in.
Main programming languages we use
WEB DEVELOPMENT
Custom is better than best
With the right dosage of creative and technical know-how, we build and integrate intuitive web applications to help you run your business and gain competitive advantage.
Web apps built to serve business goals
MOBILE DEVELOPMENT
Mobilize clients' way to your business
We develop custom mobile apps to extend the reach of businesses outside the office, and keep you close to your staff and customers. We work with best-in-class native or hybrid development frameworks.
Full-range mobile development services
DATABASES
Compatible with your business processes
Exponential growth of data challenges companies nowadays. We develop fast and secure data management solutions to help you streamline your workflows and confidently extend your business.
Complete database development services
CLOUD DEVELOPMENT
Business capabilities at next level
Data storage and processing have become a cost-efficient necessity. Whatever your role in business, modern Cloud Computing technology can help you see new business opportunities and innovate faster.
Cloud solution development
IOT DEVELOPMENT
For your competitive advantage
We help you leverage powerful Internet-of-Things capabilities to build smart business ecosystems and gain competitive advantage.
IoT development services
CONTINUOUS TECHNOLOGICAL ADVANCEMENTS
We make sure to use the right mix of future-proof technologies, solid but leading-edge to create scalable software apps for your business. Together we decide on the choice of tools to build your applications.
Check Ropardo full tech expertise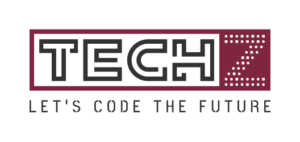 Innovation. Quality.
Timely delivery. since 1994