Hospital Management System
Description
ArdoCARE is an easy-to-use, customizable EMR solution ensuring digital management of health data. It is built from the ground for a customer who practically needed a digital decision support system to simplify the medical team collaboration process and commit more to patient care. Ropardo, a passionate innovation investor, believed in their idea and put its software engineering know-how in the benefit of children with cardiac diseases and their health carriers by creating ArdoCARE.
helps manage the activity of running your hospital
easy to use, easy to setup, install and upgrade
great user experiences for physicians, hospital staff, admins
intelligent module-like system
GDPR-ready Hospital Information System
all in the benefit of empowered patients
We thus responded to our customer's vision of digitalizing their hospital management system.
Quick Facts
Industry
Healthcare
Client location
Europe
Methodology
Agile
Level of Services:

SOFTWARE CONSULTING: Requirements management, System analysis, Risk analysis, Process management
SOFTWARE DEVELOPMENT: Architecture design, Software development, Implementation, Software test, Project management
SERVICES: UX & strategy advisory, User training, software maintenance
TESTING & QA: Functional testing, Unit testing, Automated testing, Load/Performance testing, Static testing
About Customer
Center of Cardiovascular Excellence for Children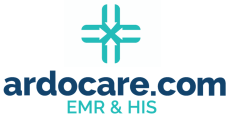 The increasing cases of cardiac diseases in children determined the Pediatrics Cardiology Research team to set off on the digitization of the process and data in their daily activities preceding surgeries.
Innovation. Quality.
Timely delivery. since 1994