Workforce management app
Description
Digital solution that helps save enormous amount of time with administration and invoicing when linked to personnel and salary systems, time registration and invoice packages. The user who carries out the planning is assisted in making decisions by employing Computer Aided Scheduling. The manual coordination and communication workflow with employees can optionally be automated using modules for the web, via SMS messaging, and email.
Quick Facts
Industry
IT&C
Client location
Netherlands
Methodology
Agile
Technologies
SOFTWARE DEVELOPMENT: ASP .NET MVC, Kendo and HTML5, WCF Web Services
Level of Services:

SOFTWARE CONSULTING: Requirements management, System analysis
SOFTWARE DEVELOPMENT: Architecture design, Software development, Software implementation, Software test, Project management
IT SERVICES: Reengineering
TESTING & QA: Functional testing, Automated testing
About Customer
Paralax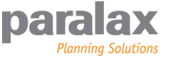 Leading edge workforce planning and personnel scheduling software that allows you to optimize the schedule and deployment of your employees.
Innovation. Quality.
Timely delivery. since 1994