Company
Knowledge mobility is the impetus for innovation!
"If you want to go fast, go alone. If you want to go far, go together" is a wise saying. With strategic partners by our side we have gone a long way and we don't plan on stopping. Partnering with national and international organizations and permanently exchanging information have paved the way to the evolution of our services and products quality, and to continuous improvement.
We encourage the transfer of know-how and we are permanently looking for partners willing to be involved in research & development projects or to create (trans-) national networks promoting scientific knowledge.
Microsoft

Ropardo has understood to provide the best experience to its customers that are using Microsoft platforms. In order to do that, we became Microsoft Certified Partner in 2001 and aligned our solutions to Microsoft standards. In 2005, we certified our first application as Microsoft Certified Product (for Windows Server, Web Services and SQL database).
IBM

To respond to customers' expectations of quality and substantiality we decided to invest in IBM technologies, and so we became IBM Business Partner in 2001. This key IBM partnership brings advantages such as:
IBM software certifications;
Products and services corresponding to IBM quality demands;
Competence in implementing IBM technologies;
Oracle

We have been an Oracle Partner for 10+ years, having expertise in building end-to-end e-Business solutions. We have developed new modules in a wide variety of industries to cover different business aspects requested by customers and integrated them with the EBS business flow. Oracle partnerships comes with benefits such as:
Oracle products are delivered at high standards
Technology competences – install and administrate Oracle databases and applications
ERP competence – complex implementation of Oracle e Business Suite
ISTQB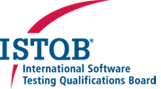 Clean and nice code comes together with good practices and connecting to the international software testing community. It is how we started working with ISTQB in 2010. With constant testing endeavors of our certified testers, we deliver noticeable benefits:
high-quality software results
overall reduced costs
product speed-to-market
beautiful end-user experience
ARIES

ARIES is the Romanian Association for Electronic and Software Industry and aims at promoting and protecting the Romanian IT and electronic business environment, as well as the professional and commercial interests of its members.
Ropardo has been one of the active members of Romania's largest IT&C association since 1999.
ANIS

ANIS (Employers' Association of the Software and Services Industry) stands for the interests of Romanian IT companies and supports the development of the software and services industry, as well as the growth of companies involved both in outsourcing projects and in developing proprietary applications. We have been a member of ANIS since 1998.
Innovation. Quality.
Timely delivery. since 1994