iXchange
Description
Handy application to keep users updated with currency exchange rates. Key features: users can save conversions they are particularly interested in and monitor their evolution; users can define currencies short list. iXchange is available on Android and iOS with a 4+ ranking.
Quick Facts
Industry
Financial Services and Banking
Client location
Romania
Methodology
Agile
Technologies
SOFTWARE DEVELOPMENT: REALM, Android, Java (Android SDK), Simple XML, Objective C, Parse.com, Typhoon injection, Storyboards
Level of Services:

SOFTWARE CONSULTING: Requirements management, System analysis, Risk analysis, Process management
SOFTWARE DEVELOPMENT: Architecture design, Software development, Implementation, Software test, Project management
SOFTWARE SERVICES: User training, Software maintenance, Software performance tuning
TESTING & QA: Functional testing, Unit testing, Automated testing, Load/Performance testing, Static testing
About Customer
Android / iOS users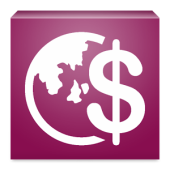 1000+ users monitor RNB currency rates on their mobile devices on a daily basis for personal and business purposes.
Get your iXchange free from Google Play or AppStore.
Innovation. Quality.
Timely delivery. since 1994