Beacon Distress
Description
Mobile application to prevent health issues: detects life-threatening situations and sends alerts to a list of contacts with user's location and details on the cause triggering the beacon. Users have the freedom to configure their accounts and retry policy (how many times to try resending a failed SMS message).
Quick Facts
Industry
Healthcare
Client location
Romania
Methodology
Agile
Technologies
SOFTWARE DEVELOPMENT: Android Studio, Java (Android SDK), Android Design Support library, Robospice, Retrofit, Butterknife, Crouton, FloatingActionButton, Material Dialogs librariesq, REST web services.
Level of Services:

SOFTWARE CONSULTING: Requirements management, System analysis, Risk analysis, Process management
SOFTWARE DEVELOPMENT: Architecture design, Software development, Implementation, Software test, Project management
SOFTWARE SERVICES: User training, Software maintenance, Software performance tuning
TESTING & QA: Functional testing, Unit testing, Automated testing, Load/Performance testing, Static testing
About Customer
Android users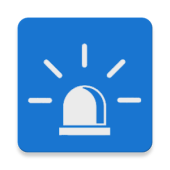 Ropardo owns several eHealth products developed with the purpose to raise awareness among smart devices users on the importance of healthy habits. Get your iBeacon free from Google Play.
Innovation. Quality.
Timely delivery. since 1994