iMemo
Description
4-star mobile app enabling users to easily manage notes taken like shopping or to-do lists on take notes on their Android powered devices. Key features include searching, color sorting, editing, sharing and offline backup.
Quick Facts
Industry
Office Automation
Client location
Romania
Methodology
Agile
Technologies
SOFTWARE DEVELOPMENT: SQLITE, Android, Java (Android SDK)
Level of Services:

SOFTWARE CONSULTING: Requirements management, System analysis, Risk analysis, Process management
SOFTWARE DEVELOPMENT: Architecture design, Software development, Implementation, Software test, Project management
SOFTWARE SERVICES: User training, Software maintenance, Software performance tuning
TESTING & QA: Functional testing, Unit testing, Automated testing, Load/Performance testing, Static testing
About Customer
1000+ Android users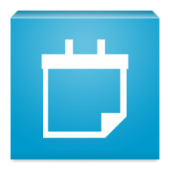 1000+ users manage and organize job and personal tasks on a daily basis on their Android devices. Get your iMemo free from Google Play.
Innovation. Quality.
Timely delivery. since 1994