Technologies
Computing does not look the same anymore. Not since CLOUD!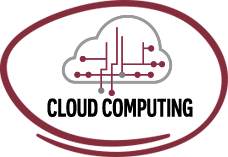 Cloud applications: we can either create applications for various cloud platforms and migrate existing applications to the cloud
Cloud environments: we offer private and hybrid cloud services to build the best solutions and match them with your individual business challenges
Management and support: once your agile responsive cloud environment has been created, we will populate it with applications, monitor their performance and proactively resolve issues with secure, centralized cloud management services
Consultancy: we can help you define your cloud strategy while eliminating risks
Data storage and processing have become more and more useful and much more cost-efficient. Whatever your role in business, modern Cloud Computing technology can help you see new business opportunities and innovate faster.
Enjoy our work
Do you have a strategy to get most out of your cloud investment? We can help!
With an experience gained in projects ROPARDO will be your CLOUD guide, meaning your business will enjoy:
custom applications for your needs
cloud opportunities aligned with business strategies
secured workloads with zero visibility
IT environments managed with a single view
Cloud made for long-lasting businesses
ROPARDO build for you the solutions and products that are right for your business and are gently with budget. The Cloud Applications we build and the Cloud management services we offer allow you to succeed in modern business before competition.
ROPARDO Cloud Solutions provide organizations with:
up to 60% faster applications for your business to meet market demands and cope with every day challenges
protection against unknown threats through a security system that isolates endpoint environments using communities of Interest
reduced costs by means of a single dashboard to manage infrastructure optimizing resources
Cloud models exposed as Platform as a Service, through OpenShift
Customized applications as Software as a Service
Private and Public Cloud deployment models
Three words to describe benefits your business will get with Cloud solutions we provide: speed, flexibility, security.
Innovation. Quality.
Timely delivery. since 1994