Intranet and web portal for government agencies
Description
In the public sector particular usability challenges of systems are still in place. Citizens expect transparency, a seamless interaction with their government agencies and to find information disseminated easily.
To respond to such requirements, we developed a highly secure government intranet for content and document management with focus on data privacy and responsiveness. The portal supports simultaneous access for over 2000 users with granular access control for the managed resources.
After using for 6 months the CMS portal we developed, the government agency declared an increase rate of 30% in the productivity of employees for this range of operations.
Quick Facts
Industry
Public sector
Client location
Romania
Methodology
Agile
Technologies
SOFTWARE DEVELOPMENT: Liferay DXP, Java, JSP, Portlet Technology, RDBMS, Tomcat/JBoss, REST web services, AJAX
Level of Services:

SOFTWARE DEVELOPMENT: Software architecture, Software development, Software implementation, Software test, Project management
TESTING & QA: Functional testing, Load/Performance testing
About Customer
Government Agency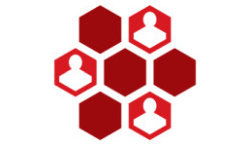 Government agencies are solid bodies of the state apparatus. They are challenges with loads of legal and administration changes and citizens' expectations in terms of fast reactions and real-time information. To keep up with implementation of such changes, an internal and web portal is the gate of communication between the two entities – the citizens and the agency.
Innovation. Quality.
Timely delivery. since 1994