Services

You surely can be concerned with something else …
The main objective of an IT service management is the alignment of IT services to current and future needs of the company and its customers.

Reliability is a 100 percent solution .
Ropardo assists you with the implementation and management of quality IT services that meet the needs of your business. We have the perfect mix of processes, people and information technology, that will help you leverage technology investments across your business and IT operations. As far as outsourcing of IT services is concerned, we guarantee:
Availability round-the clock, 365 days a year
Specific and detailed branch know-how
Reliability – Ropardo is an experienced and established company, a partner you can trust.
Low costs – outsourcing your IT service management to Romania you have access to highly trained IT specialists, at lower costs than in Western Europe.
Reference
Trust is fundamental for our relationship with customers – data protection, discretion, and loyalty play a key role here. Nonetheless, you can:
learn more in a personal conversation, or…
have a look at our extensive customer list, or…
check some of our Success Stories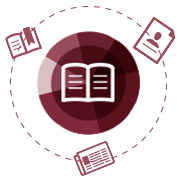 Innovation, Quality, Delivery on Time
have been our objectives since 1994.
Start a project with us!