References
B2B Mobile Commerce Application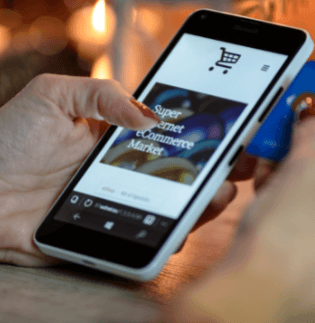 >
B2B Mobile Commerce Application
Extend accessibility of your eCommerce web platform
About the Client
As a specialist in the premium food market, our client operates with the distribution and promotion of high quality products in the Retail & Food Services markets.
The client collaborates with valuable brands and providers across Europe, many of which are leaders in their field. Having an experience of over 25 years in the premium food market, the client aims to deliver high quality food to retailers and restaurants in a safe and professional way.
The Need
The client is a long-term partner of ours for whom we had already developed a self-service B2B eCommerce platform integrated with their existing SAP system. You can check it out here
The next natural step for the client was to deliver more value to their customers and extend accessibility of the platform. Thus they required a mobile version of their B2B eCommerce platform. With the increased number of transactions on mobile devices, the new self-service sales channel had to offer the same shopping experience as buyers are used to on B2C platforms.
The solution requested had to deliver a straightforward, user-friendly, and transparent purchase process.
The Solution
Customer Journey Flow at its best
After developing the e-commerce platform, Ropardo maintained a customer centric experience direction and designed a self-service m-commerce solution, synchronized with the web platform to ensure an accurate purchase flow. Through synchronization, customers can easily track their purchasing activities and stocks are updated automatically.
To deliver a holistic customer experience, our team incorporated vital features for a B2BmCommerce solution such as advanced search, complex pricing, order and payment management, synchronization with the web platform which is in turn integrated with the client's SAP third system, etc.
The entire B2B m-Commerce solution retains the customer brand identity which is harmoniously transposed in the mobile experience.
Here's an overview of the main components of the m-commerce platform:
Login screen:built for secure user authentication but with user accessibility in mind. It enables two key actions for a seamless customer experience: save my credentials & password reset functions;
Custom account: as the e-commerce platform allows the creation of multiple categories of users in a single account, at this stage the buyer can select a user (delivery point) from the list assigned to his/her account;
Home screen containing three key elements: a header with promotional campaigns, product catalog (products are split into different categories), a fixed menu in the lower section;
Product categories: while the buyer is navigating the catalog, the category menu stays fixed on the top of the screen, so it could be easily reached. A certain product can be added to cart directly from the list or from its PDP;
Product detail page: containing essential details about the product, like images, price, SKU, in/out of stock info, and other core functions like add to cart and add to wishlist buttons;
Complex pricing system including discounts, credits and loyalty points;
Shopping cart: including a clear and consistent layout, tracking inventory feature, and a visible CTA button;
Check out: an easy and intuitive checkout, displaying order details and applying discounts;
User profile: viewing all notifications, credit limit feature, order history, refund option available when selecting a specific order, FAQ section, other profile details;


An effortless sales flow – this is the big difference we experienced after starting using the e-commerce solution Ropardo developed for us. Also, the fact that they used newest technology available and integrated the e-commerce solution in our operational flow fast and risk-free convinced us that the expertise of the Ropardo team is what we need long-term to keep growing our business.
Mark, Digital Growth Manager
Key benefits
The business value added by implementing a full option B2B mobile solution is tremendous. First of all, the client ensures an omnichannel experience for its users, which facilitates customer retention and business growth. Therefore, it increases potential sales opportunities by connecting with buyers online via a broad sales channel – mobile devices.
Our solution ensures fast browsing and simple transactions, enhancing customer experience. More than that, a mobile commerce application represents a competitive advantage and supports our client to stand out.
Customer retention
Business growth
Competitive advantage
Omni-channel experience
Sales opportunities
Seamless user experience
About Ropardo
ROPARDO is an independent leading software engineering company providing customers with key competitive advantages – Innovation, Quality, Timely delivery, since 1994.
With the latest tools and agile methods, we create beautiful highly performing products and platforms as well as user-friendly mobile, cloud or web applications to increase speed-to-market and deliver more frequent releases. Well-grounded in the Agile state of mind, our engineers are flexible in responding to any challenge. Yet, we have been here and successful before the Agile era, so trust us for classic approaches.
Level of Services
Software Consulting
Requirements management
System analysis
Risk analysis
Process management
Software Development
Architecture design
Implementation
Project management
Software test
Standardized ITMS Services
Change management
Problem management
Incident management
Release management
Software Services
Software Maintenance
Performance tuning
User training
Outsourcing to Ropardo
Quality custom software development
End-user satisfaction
Short time to market
Quantifiable value
Guaranteed performance level
Reduced and controlled costs
Managed risks
Good value-for-money
Flexibility
Download case study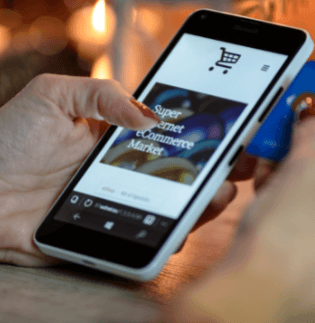 Innovation. Quality.
Timely delivery. since 1994