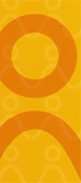 News
Cyber Physical System (CPS) engineering is currently the focus of many industrial and academic research p...
Technologies
Guided by values of quality, flexibility, transparency, fairness ROPARDO provides its customers with high class Java software development services. We build reliable, scalable and secure applications that meet the most sophisticated business requirements. Find out more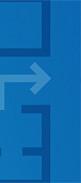 Nearshore Services
The end customer requested the migration of an existing ETL application from Perl technology to J2EE technology.
Outsourcing services
Ropardo custom software development services cover the complete development life cycle to build a solution from the ground, migrate an existent product to a new platform or re-engineer an existing solution using modern technology.
Find out more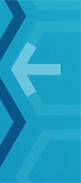 Success Story
ROPARDO developed a powerful API for the application to identify in real time all users connected to access points in the site...
company
Ropardo provides a profitable software development source, speed onto the market and convenient operating costs to its customers. Well defined processes and a highly skilled and dedicated team allow us to work with customers from all over the world. We do this by sticking to well-grounded beliefs. Find out more

This year we are reconnecting with the student community of Sibiu by engaging our resources in two major events with great weight in the shaping of the future generations of IT talents.

Ropardo has broad experience in software engineering for the digitalization of business activities. Within our own Research & Innovation Center, we leverage technological and industry know-how to create innovative software systems implem [...]

Ropardo is permanently interested in means to exploit its technological know-how in new business areas. Our colleague in the Business Development was happy to honor the invitation at the Fourth International B2B Software Days in Vienna ( [...]