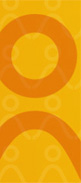 News
Update: After CeBit If you missed our colleagues at Cebit, get in touch to see what best suits your busi...
Technologies
Guided by values of quality, flexibility, transparency, fairness ROPARDO provides its customers with high class Java software development services. We build reliable, scalable and secure applications that meet the most sophisticated business requirements. Find out more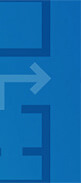 Nearshore Services
The end customer requested the migration of an existing ETL application from Perl technology to J2EE technology.
Outsourcing services
Ropardo custom software development services cover the complete development life cycle to build a solution from the ground, migrate an existent product to a new platform or re-engineer an existing solution using modern technology.
Find out more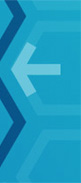 Offshore Services
Ropardo Off Shore Services, PReS – Project Review Software. Solution is created in order to help project managers and the ...
company
Ropardo provides a profitable software development source, speed onto the market and convenient operating costs to its customers. Well defined processes and a highly skilled and dedicated team allow us to work with customers from all over the world. We do this by sticking to well-grounded beliefs. Find out more

Update: After CeBit
If you missed our colleagues at Cebit, get in touch to see what best suits your business.
ROPARDO has the tools and the competences [...]

On March 7-11 we traveled to Berlin for world's leading travel trade show, ITB - foremost business platform bringing together travel and accommodation companies and providers of technological solutions to support their business.
[...]
Ropardo Research and Innovation Center checked in at the 10th ARTEMIS Brokerage Event on January 31st, in Brussels. Focused on Embedded Intelligence (Embedded & Cyber-Physical Systems, Internet of Things and Digital [...]