RoboFuse – Public & Private Cloud for IoT
Description
Ropardo team of IoT passionates deliver public & private cloud computing for Robofuse.com IoT platform addressing scalability and self-service for mission-critical workloads, security concerns, uptime requirements or management demands.
Cloud computing is delivered as a collection of best practices and technical hands-on methods to support multi-tenancy. We guarantee the ability to provision machines, change computing resources on-demand, and create multiple machines for complex computing jobs, such as big data.
Quick Facts
Industry:
Internet-of-Things
Client location:
Romania
Methodology:
Agile and SLO agreement
Technologies:
Linux, Proxmox, Nginx, PostgreSQL, RoboFuse application, RabbitMQ
Level of services:

Managed Services
IT Operations
IT Expert Support
Managed Cloud
About Customer
RoboFuse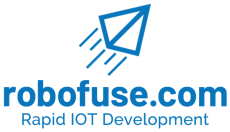 RoboFuse is the ready-to-use IoT platform that our partners worldwide choose to create innovative and reliable IOT solutions and operate end-user applications efficiently and in real-time.
Innovation. Quality.
Timely delivery. since 1994