Project Review Software
Description
PReS (Project Review Software) is a system designed for project evaluation/reviews inside an organization. It assists project managers and the organization executives in tracking the evolution of the projects in real time and detecting the issues as soon as possible.
Quick Facts
Industry
Office automation
Client location
Germany
Methodology
Agile
Technologies
SOFTWARE DEVELOPMENT: MS.NET, ASPX, Web Services, XML, HTML, VSS
Level of Services:

SOFTWARE CONSULTING: Requirements management, Risk analysis, System analysis, Process management
SOFTWARE DEVELOPMENT: Software architecture, Software development, Software implementation, Software test, Project management
SOFTWARE SERVICES: Software maintenance, Software performance tuning
TESTING & QA: Functional testing, Load/Performance testing
About Customer
Gammel GmbH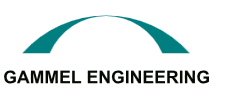 Gammel GmbH commits to contribute to a better quality of life in offices and living areas through innovation in building technologies.
Innovation. Quality.
Timely delivery. since 1994