Integrated e-Learning Platform
Description
Explicanto is an integrated e-Learning, Knowledge Management and Knowledge Distribution Platform developed by ROPARDO to help capture, transform and distribute knowledge in a quick, efficient and organized way inside an organization independently of time and place. The Closed-Loop feedback process allows for monitoring of the critical success factors in knowledge delivery and acceptance.
The eLearning application covers:
Online courses management
TinCan API (Experience Api) ecosystem
Connection with a Learning Record Store (LRS)
Course repository (only in the Enterprise Version)
A demo of Explicanto platform is available on
Liferay Marketplace
.
Quick Facts
Industry
Healthcare, IT&C
Client location
Multiple partners worldwide
Methodology
Agile
Technologies
SOFTWARE DEVELOPMENT: Java, Liferay DXP, Web Services, JDBC/ RDBMS, Linux, Oracle, PostgreSQL
Level of Services:

SOFTWARE DEVELOPMENT: Software architecture, Software development, Software implementation, Software test, Project management
TESTING & QA: Functional testing
About Customer
PEGASO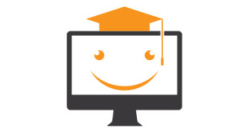 Explicanto was successfully integrated in PEGASO – a personalized guidance service for optimizing lifestyle in teenagers through awareness, motivation and engagement. It targets teenagers exploiting technologies and approaches they are familiar with. Gaming strategies, leveraging social networks and communities of interest, integrated in a participatory design methodology make the difference.


Innovation. Quality.
Timely delivery. since 1994