Services
IT Operations: Leave nothing to chance!
Our Managed Services offer you a flexible way to partly or entirely subcontract the management of your IT infrastructure. The services can be performed remotely or on site according to your needs. Whichever the case, you will benefit from our experience and our proven standards.
We Know
We take over the responsibility for operating areas (eg. networking), or for your entire IT system (Data Center operations) on the basis of individual SLAs.
We provide Incident, Problem and Change Management
We provide qualified and experienced staff, available 7×24 hours, and willing to assume responsibility
We work on the basis of a powerful Reporting System
ISO 9001-compliant remote operating infrastructure, including ITIL-normalized process handling
Proactive approach of error prevention leading to quick detection & troubleshooting
Your Benefit
Ultimate, reliable, round-the-clock support for your business processes
You will reduce your operating costs while increasing service quality
You will have access to transparent, measurable and predictable IT performance
You will reduce the complexity of your IT environment through effective management of your entire hardware and software inventory (IT Asset Management)
Proactive detection of errors and troubleshooting
Reference
Trust is fundamental for our relationship with customers – data protection, discretion, and loyalty play a key role here. Nonetheless, you can:
learn more in a personal conversation, or…
have a look at our extensive customer list, or…
check some of our Success Stories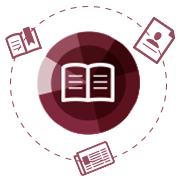 Innovation, Quality, Delivery on Time
have been our objectives since 1994.
Start a project with us!