We are thrilled to announce our participation at the upcoming Hannover Messe where the industrial transformation starts. The buzzword for the event is #connectivity, one of our favorite since the business landscape continues to evolve towards digitalization and online operations become a natural presence in the business eco-system.
The event takes place on 17-21 April in Hannover and Ropardo will be there to showcase mature e-commerce solutions that can connect manufacturing and distribution businesses with their customers faster and smarter and help them manage operations efficiently. Our business development team will offer practical advice on how to improve your online operations and boost your sales based on success stories for e-commerce solutions that have already been successfully implemented for plenty of clients. Such solutions include a wide range of features from eCommerce content management systems, inventory management and order tracking systems to customer relationship management and ERP integrations.
So, join us in the Romanian Pavilion in Hall 17, Stand B12, Desk 6 for five days of networking and technological inspiration and schedule a meeting with our team to explore the cutting-edge ecommerce solutions that we can specifically tailor to the needs of your business.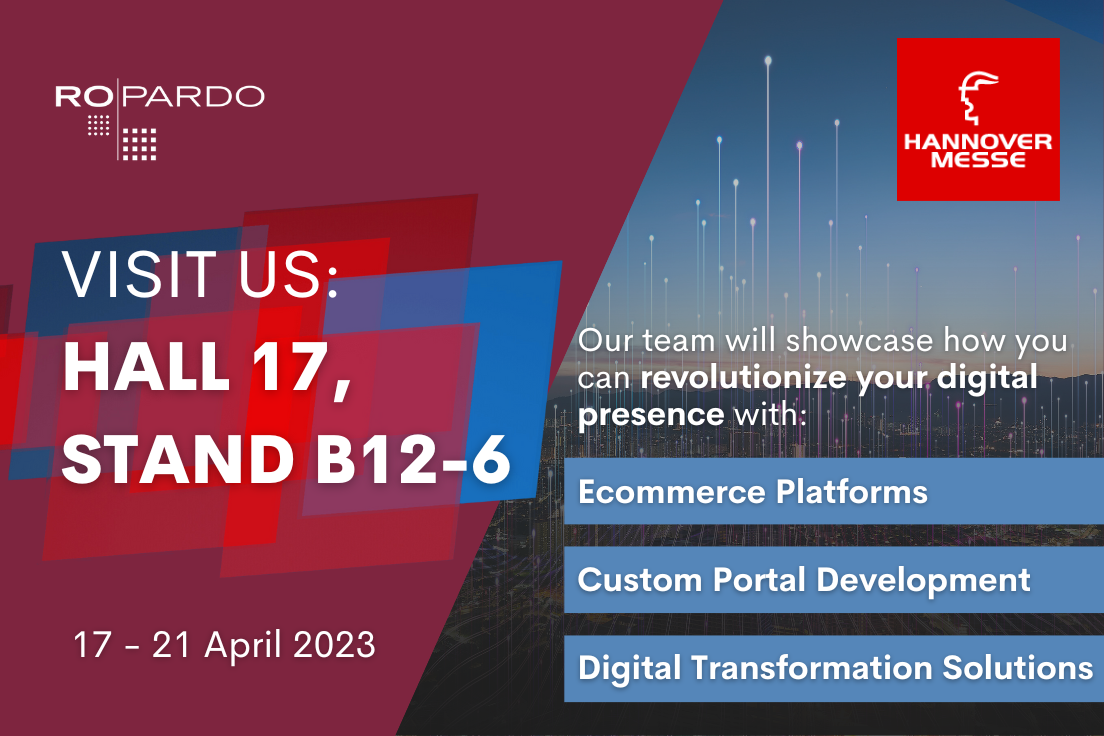 Learn more on our event page and follow our LinkedIn page to stay tuned on the updates.