Careers
As our role and mission are inevitably related to the community in which we perform our activities, we have understood the importance of our contribution to its lasting and sustainable development. Our entire range of trustworthy services are compliant to ISO: 14001 – environmental management standard certification and ISO: 9001 – quality management systems certification.
Quality management systems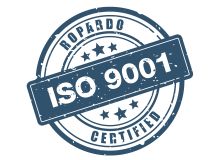 Ropardo embraces the principles of ISO: 9001, implementing a set of requirements to operate a quality management system, representing the international best practice for managing quality.
It's our way to say that we strive to be more efficient, making sure we constantly meet customer's needs and enhance their satisfaction through the effective application of the system, including processes for improvement of the system and the assurance of conformity to customer and applicable statutory and regulatory requirements.
ISO 9001 is a confirmation of the standards of our quality management system, in terms of software development, deployment, consulting and servicing.
Environmental management principles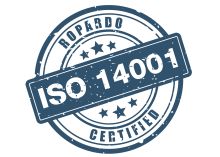 A meaningful, systematic approach to environmental management has made Ropardo an environmentally conscious company. We are fully committed to the environmental management principles by reducing harmful effects on the environment. We assumed responsibilities in the social and community areas, thus implementing the international standard certification ISO: 14001.
Implementing the principles, Ropardo identifies and controls the environmental impact and continually improves its environmental conduct.
We have a care for:
Development of an environmental culture through training, awareness and active involvement of the team.
The perpetual improvement of the effectiveness and efficiency of environmental protection
Conformity with the legislation and with other regulations and requirements concerning the environment applicable to our services and activities. We strictly meet these requirements for our employees, customers and stakeholders.
Information security management system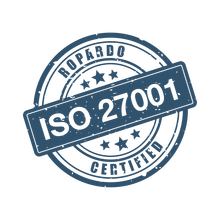 ISO 27001 is the leading international standard for information security management system.
Adopting ISO 27001 certification, demonstrates Ropardo's commitment to follow efficient and ongoing processes to manage and safeguard all information related to clients and companies with the absolute confidentiality, transparency, and integrity.
The implementation of standards is important for us. They settle new rules, processes and ways of working. In this case it's to protect one of the most valuable assets of every company, information. This is not a one-time task, but rather a continuously improving process that ensures awareness of new risks and handles them accordingly.
Code of Ethics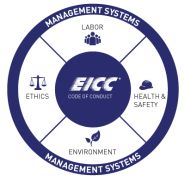 As of 2014 Ropardo has adopted the Electronic Industry Citizenship Coalition (EICC), declaring its support for the Code and actively pursuing compliance to the Code and its standards in accordance with a management system as herein.
Ropardo acknowledges that social and environmental responsibility is integral to producing and providing software development products and services. We are committed to putting our technology and expertise to work, where it can do the best for people and the environment.
Innovation. Quality.
Timely delivery. since 1994