Careers

Bring your talent in
We know how hard it is for a student or fresh graduate to gain the experience that all employers require from him. Being part of Ropardo team is your opportunity to achieve real experience in a real company. You will have the possibility to develop new competences and to get used to new technologies in a professional environment.
Programs

Internship
Internships are designed for students who want to be taught and trained on the job. They already have some software knowledge and skills, so they are actually included in a project and work with experienced staff. It lasts 3 months during summer and students get paid based on employment contracts. After graduation, they are offered the chance to join Ropardo.

Summer Practice
Summer Practice is a three-week summer project for students. We also provide help for your Bachelor's or Master's thesis. Not only that we ensure technical data to be included in the thesis but also appoint one of our colleagues to help with choosing the subject and guide you throughout the writing of the thesis

Co-tutoring
We provide support for graduation thesis / dissertation; we propose topics, allocate resources and time for support (concrete data and associated mentor from Ropardo team).
Our Topics proposals : @ Liferay's Wiki @ REST Web Services support for collaborative decision-making support system Server @ Taxonomic Web Crawler for Search Engine @ Mobile Applications for Project Management @ Mobile AR (Augmented Reality) framework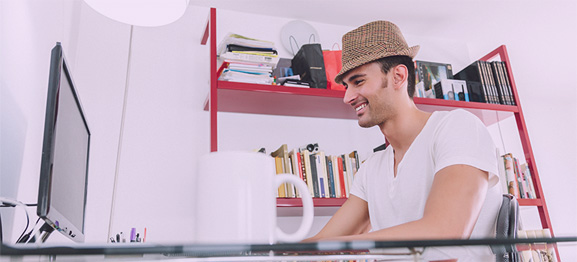 Do IT differently!
Applied Research @ Ropardo
We are constantly engaged in European research projects, being selected as the expert with the necessary skills and resources to implement innovative solutions in the public sector and various industries: Intelligent manufacturing systems, Information retrieval and management, Knowledge based systems, Decision support systems, intelligent agents, Virtual Reality, eHealth.
The final aim is to recreate what is now an encoded world and make IT simple.
Be part of IT!
Take your chance
| | |
| --- | --- |
| Get familiar to real work environment | Learn from the best professionals |
| Choose your career direction (from various technologies) | Reveal your potential and submit your ideas |
| Have direct access to the latest IT technologies | Take part in real challenging projects with worldwide exposure |
The Factory of the Future has arrived, driven by fast-evolving digital technologies. Choosing to implement these technologies is no small undertaking. But those factories who succeed have a competitive advantage over the competition. [...]

Ropardo presented the paper ArdoCARE - a collaborative medical decision support system at the 7th International Conference on Information Technology and Quantitative Management (ITQM), organized in Granada, Spain (November 3-6, [...]

The academic year 2018-2019 brings students in the Department of Computers and Electric Engineering of the Engineering Faculty within "Lucian Blaga" University a newly equipped class room for them to be able to participate in laborat [...]
We like IT here

I joined Ropardo in my second university year because it seemed to be the perfect place for my practice. Now I am an Academy trainee looking to specialize in web and programming. What I most like here is that I work with brilliant people who have a solution for everything and who inspire me every day. I see no other place for me to grow in!
Larisa, Academy Trainee
We are waiting for you!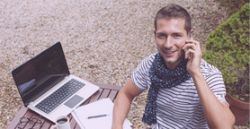 The best for your career is to achieve experience in your area of interest!
If you are interested in being part of our team, please send us your CV.