Careers

Keep IT simple …
…and let your talent be the spark that ignites change.
We truly believe you are not reading these lines by chance. If you are here, you could simply be one of the best, a self-motivated, open-minded, creative team player that dreams of resetting the world. Maybe you are that IT committed professional with a CV that speaks in terms of knowledge, skills, competencies, and experience? That person that wants to learn, experiment, and achieve together?
If you are an innovative thinker, that looks at a problem from a creative perspective and thinks on purpose to make their world better, we want to meet you.
Learn & teach in a challenging environment, where projects have worldwide exposure
We aim to create that constant motivation, through projects which will enrich your know-how. We do value education and consider it a key factor that determines our success as a team. By educating ourselves first, we provide a diverse workspace, which is both inclusive and offers equal possibilities for women, men, seniors, and juniors.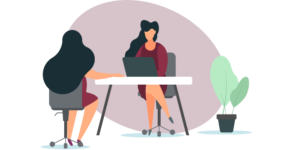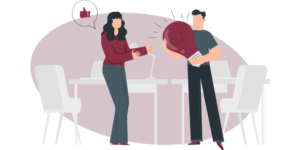 Ropardo is a place where you can voice your ideas…
…And feel that they matter. We didn't create an environment where few people could voice opinions, we created a space that is run by an open-door policy. Here, everyone is encouraged to speak up. Our open invitation for you is both simple and challenging: let's use our voices to reSET the world. Let's be part of the solution, not the problem.
It takes a diverse team of talented individuals to Keep IT simple
Ropardo will greet you with colored personalities, different work styles, passions, and drive. You'll be invited to unite in our goal to Keep IT simple, while learning, experimenting and finally achieving better results together. Also, you'll feel challenged to push yourself, in a friendly work environment, where everybody enjoys success.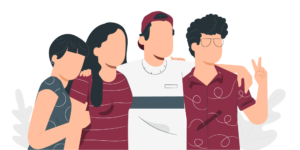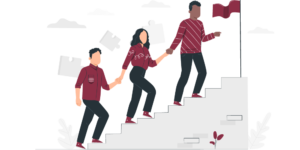 Seniors and juniors are equally valued and receive the support they need
No matter if you are just getting started or have been in the workforce for some time, Ropardo gives you the opportunity to make the most of your skills and abilities. You will have the chance to show off your talent in projects that benefit from international exposure. And there is no doubt you'll settle in no time as our colleagues help newcomers fit in naturally from the start.
The best investment…that's YOU 🙂
As part of the team, we want you to grow professionally and make that step forward. More than 90% of our team members completed their certifications with one or more of the following: Microsoft, IBM, Oracle, ISTQB, ITIL. While doing so, they received our support from the very first step of the process.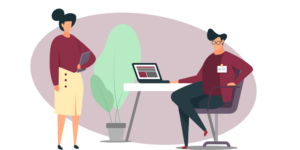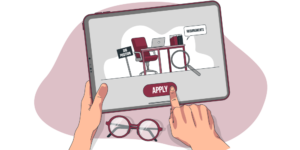 Be spontaneous, apply now!
Don't wait until an opening is published. Surprise us with a fitted CV and we'll find just the perfect chair for you at our table. We are always looking for talented individuals that love to work with the latest IT technologies, want to embark in worldwide projects and aim to grow professionally.
Balance is key
A work environment that allows you to feel comfortable and enjoy what you are doing is what we strive for. We support flexible working hours and work from home. And, as much as we love what we are doing in terms of work, we also like having fun…and encourage it. You'll have your fair share of team buildings and parties with us, alongside many more Ropardo online and offline events.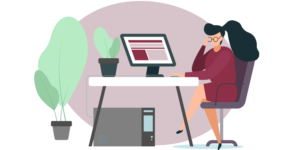 Your CV could speak volumes for you
Have you got an updated copy that best represents your knowledge, skills, competencies, and experience in IT? Then let's meet. Tell us more about what motivates you, what projects make you tick, what goals you have and how we can achieve them together.
Start by saying a Big Hello
…online. Submit your CV to careers@ropardo.ro.
Or simply push the button below.
We like IT here

I grew up as a developer in Ropardo finding outstanding colleagues here, which is fundamental for teamwork. Here I learned that unselfish effort is equally important with the effort for personal and professional development. Ropardo is indeed a company which focuses on continuous quality improvement, with contribution to work satisfaction, enthusiasm and self-confidence.
Alina, Web Developer
OPEN POSITIONS
Pick your fit job and join our team of innovative thinkers