Coincidence or not, the first business development event this year for our company is one that spotlights the importance of digitalizing the health care sector and not just anyhow but in a responsible and patient-centric manner. The message is the all the more powerful in the light of the challenges brought by the two-year pandemic with Covid-19 that will certainly change how things will operate in the long run.
Digital Transformation in Health Sector is an event organized by the European Technology Chamber, a partner that encourages health systems to consider digital capabilities as a path to fundamentally transform their relationship with consumers. On Jan. 20, 2022, our colleague Ciprian took part in their panel next to other experts that share the same vision of digitally transforming the health sector.
When you say digitalization of healthcare systems you say AI and development of predictive models which was the major topic of interest developed in the panel in our opinion. Other table topics included: struggles to use innovative software and hardware in the hospital environment, risks emerging from digital transformation in healthcare, data management solutions in health systems, technology as leverage to train medical professionals, how to help non-tech medical staff benefit from technological advancements, etc.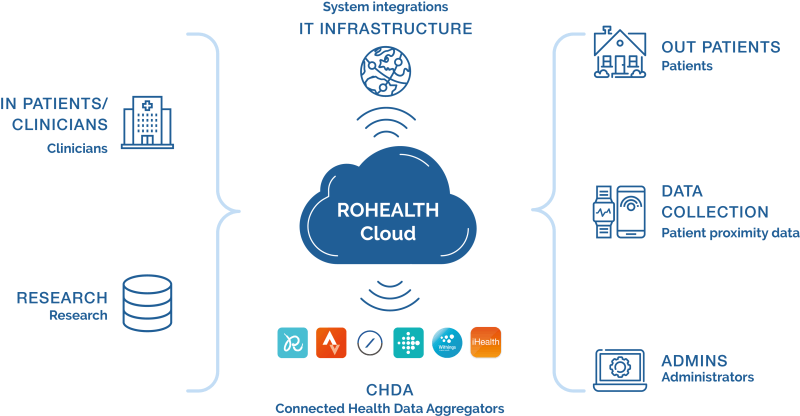 Ropardo's expertise in developing software solutions for the health care sector
ROHEALTH is the health data management platform we developed to facilitate integration and processing of data with no privacy and security risks. It directly responds the need to digitally transform the relationship inside the healthcare ecosystem: healthcare providers, patients, caregivers, payers, researchers and other stakeholders.
ArdoCare is an easy-to-use, customizable EMR solution ensuring digital management of health data.
Ropardo's expertise in developing software solutions for the health care sector goes back many years before, the R&I Center of our company being involved in European R&D projects.