… written by Trans Agape and Ropardo, enjoyed by people in Sibiu!
2005 was a transforming year in too many ways. By then Trans Agape had been delivering bread for citizens of Sibiu for over 10 years. On a totally different plan, mobile solutions were starting to appear and spread wings of success.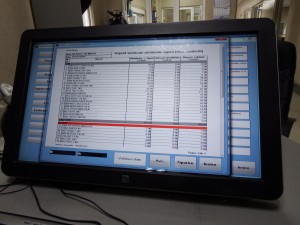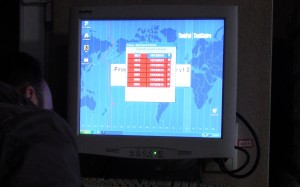 Ropardo made the two successful industries meet half way in what we call a Sales Force Automated solution- the iFinance, a reliable and competitive IT system used to organize and develop activities in bakery production and distribution. iFinance was tuned with two special modules: distribution and production. It served Trans Agape to make the leap from manual production sheets to electronic sheets customized for each of the modules and displayed on industrial touchscreens.
One year later we were releasing the second stage: iFinance was implemented on mobile devices that evolved from PDAs and PC tablets to the present-day smartphones. Thus, the electronic sheets are populated with data and are able to communicate the data further into the process of production, sales and distribution, all happening instantly and in a controlled manner.
Presently the production planning for the 150+ various products is dynamically scheduled for the 24-hour activity flow based on the sales orders that reach the system from different channels (sales agents via mobile devices, customers via call-center or online module). The system takes into account multiple parameters (production life cycle, picking and distribution time) and proposes a real time production scheduling based on which employees prepare the production resources
November 2015 marks 10 years since the solution is up and running. All this time, iFinance contributed greatly to the development of Trans Agape's product and client portfolio. It has allowed Trans Agape strengthen its leader position as bread manufacturer on the highly competitive market of the district. We call that a solid win-win partnership.