References
iMobileDistribution – Sales Force Automation in bakery manufacture industry

About Trans Agape

Trans Agape is a local leader in bakery industry for Sibiu area, booking a turnover of more than 10 million EUR.
Business activities of the company include: bread and bakery manufacture, distribution driven by mobile sales force, retail sales.
Trans Agape owns a market share of 60% in Sibiu and distributes its own products in its own 18 stores and an extended network of partner stores.
Trans Agape issues thousands of invoices.
Further info at: www.transagape.ro

About Ropardo S.R.L.:

Ropardo is an IT group with solid turnover and over 50 skilled employees. Innovation, Quality, On-time Delivery have been our constant objectives.
Our main expertise is in: software development, implementation of complex software solutions and maintenance of software/IT systems.
We provide the following in various industries: app and system development, business apps – ERP / CRM, web apps and e-business / eCommerce, software reengineering, software testing, maintenance and support.
Further info at: www.ropardo.ro
LEVEL of SERVICES
SOFTWARE CONSULTING
Requirements management
System analysis
Risk analysis
Process management
SOFTWARE DEVELOPMENT
Architecture design
Implementation
Software test
Project Management
SOFTWARE SERVICES
User training
Maintenance
Performance Tuning
Outsourcing to Ropardo

Quality custom software development
End -user satisfaction
Short time to market
Quantifiable value
Guaranteed performance level
Reduced and controlled costs
Managed risks
Good value-for-money
Flexibility
Contact
Ropardo S.R.L.
Mr. Claudiu Zgripcea
Reconstructiei 2a
550129 Sibiu
Tel.+40 269 231 037
Fax +40 269 231 037
"iMD provided us with optimization of the overall sales force by using mobile devices."
Challenge
The client's strategic objective was to optimize the management process to help keeping its leader position on a highly competitive market in view of medium- and long-term company development.
For this a better control of the manufacturing capacities ensured by an IT system optimization was needed.
Ropardo SRL was entrusted this challenge as it owns the capacity to understand the industry parameters and thus to integrate the software solution with bakery specific know-how elements.
Solution by Ropardo: iMobileDistribution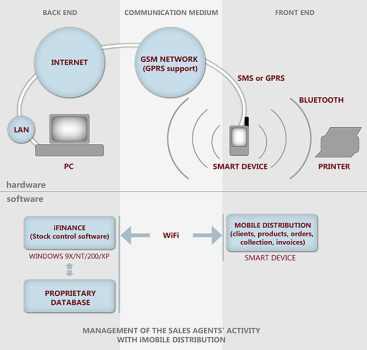 The implemented IT system is based on iFinance and iMobileDistribution solutions and specific hardware devices (smartphones, tablets, industrial touchscreens).
The iFinance – iMobileDistribution system represents a reliable and competitive platform used to organize and develop activities such as bakery manufacturing and distribution.
For a 24×7 exploitation of the solution, the creation of new modules tailored on the bakery industry was needed.
These modules ensure:
takeover and centralization of sale orders (from mobile devices or by phone to the headquarters)
distribution route planning
planning of production release of batches (bake houses) as per distribution planning (routes).
reports specific to bakery industry necessary to make real-time decisions
Approach
We decided on the implementation strategy with the client after an analysis carried out by a consultant with experience in this industry.
Given the information on-site, our consultant analyzed the specificity of the business activities and submitted proposals as follows :
recommended information flow ;
iFinance/iMobileDistribution operational modules and their physical distribution in the work units of the client;
needed hardware equipment and its physical distribution per work units.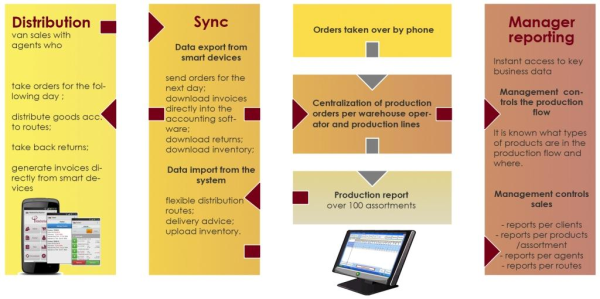 Technically and logistically, the implementation was based on rigorous pre-testing and independent stages.
The end-users were also taken into consideration, so we opted for an intuitive implementation form both as software operation and hardware devices operation of the iMobileDistribution – iFinace couple.
Results
bakery industry specific integration of work flow: registered manufacture and throwouts / bakehouses / manufacture hours, registered packaging / packaging lots / hours, agent loading and thowouts takeover/agent/route/day;
operational integration of different work units: administrative office, production unit, distribution fleet, sale units;
integration of work media: electronic and hard copy;
easy integration with accounting software solutions;
flexible routes: client addition or removal;
possibility to enter orders in advance and return goods;
intuitive user interface, very similar to previously used hard copy documentation;
color codification and items managed on one screen;
touchscreen-driven operation.

Download case study
Download EN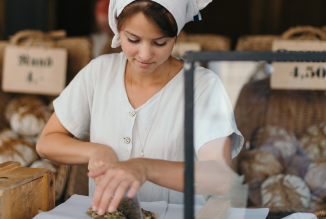 Innovation. Quality.
Timely delivery. since 1994