Sibiu IT Association was launched on December 8, 2022, after many months of work and preparation. The event brought together over 80 representatives from prominent Sibiu companies, along with members of other associations and NGOs. Representing Ropardo, one of the founding members of the Sibiu IT Association, Ciprian Cândea, our CEO and key figure within the association, attended the launch event together with business and academic leaders in the IT industry, as well as local officials.
"We are proud to be a founding member of the Sibiu IT Association, and we look forward to making the most of this exciting journey that lies ahead of us. We feel privileged to be part of this partnership, which brings value to both its members and the local community," says Ciprian.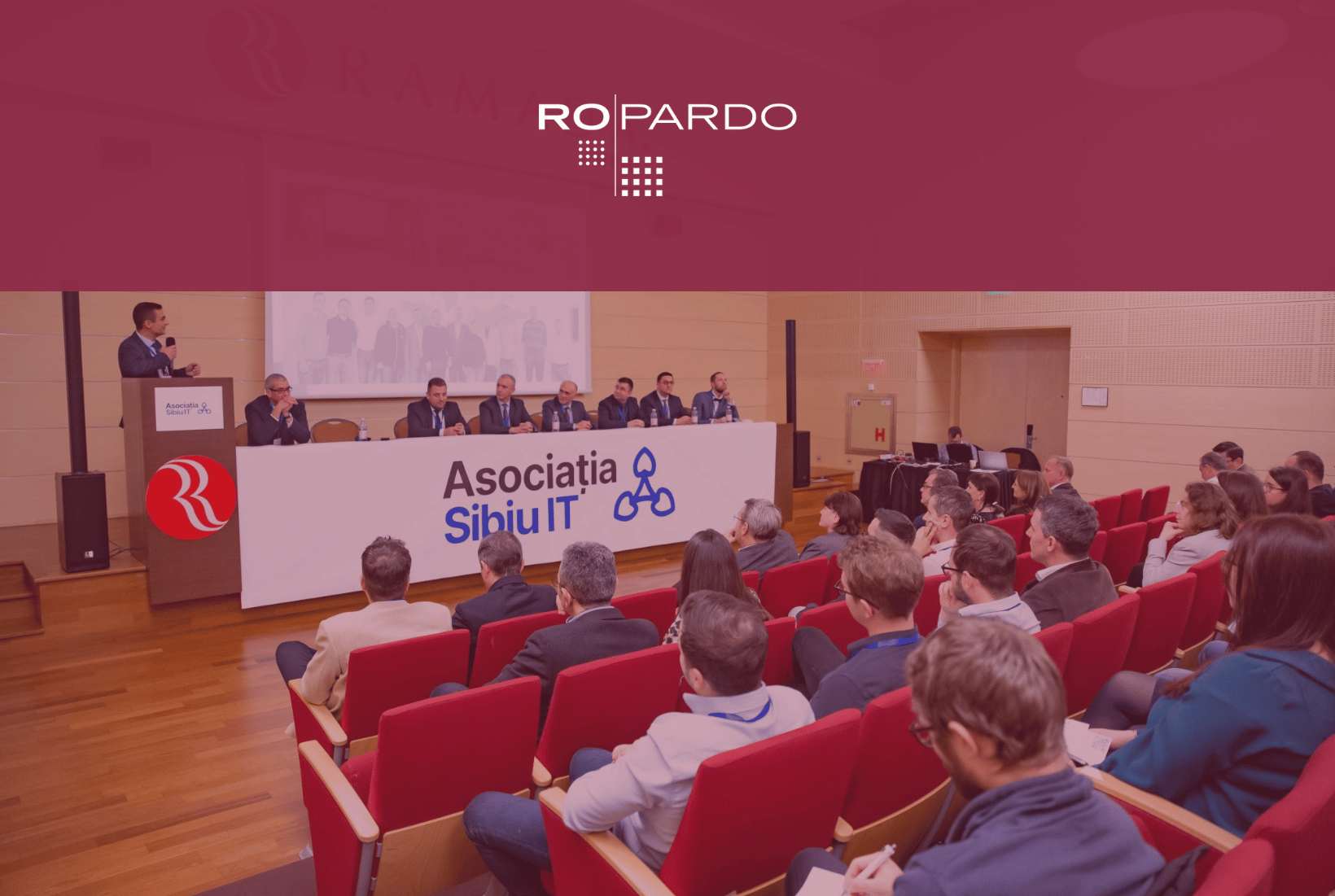 Ropardo is an active player in the local community, and being a part of it strengthens our commitment to innovation, delivering outstanding software worldwide, and participating in educational processes, scientific research, and other community-enhancing initiatives.
Sibiu IT Association is an extension of our endeavors to level up the local business ecosystem by joining forces with other organizations and individuals to promote the growth of the industry and contribute to the professional development of local companies. Acting in a collaborative spirit, industry experts share ideas and work together on various projects.
The launch event can be watched here: https://www.youtube.com/watch?v=Uv1ClFiZ9bE
About Sibiu IT Association
Founded in 2022, Sibiu IT Association is an ecosystem that creates a favorable environment for the growth and development of companies in the IT industry. The Association aims to strengthen the local, regional, and national community of IT companies based on common values and goals.