The Factory of the Future has arrived, driven by fast-evolving digital technologies. Choosing to implement these technologies is no small undertaking. But those factories who succeed have a competitive advantage over the competition.
ROPARDO is thrilled to announce the formation of a strategic research partnership with Smart Factory Romania, a national ecosystem who brings together companies and institutions that want to be active in the digital transformation of manufacturing in line with the Industry 4.0 concept.
We drive business value by blending science, teamwork and know-how. Ropardo has a high experience in international R&D projects and by working side by side with Smart Factory Romania, we can help factories innovate and adopt Industry 4.0, while providing the necessary support throughout the entire process.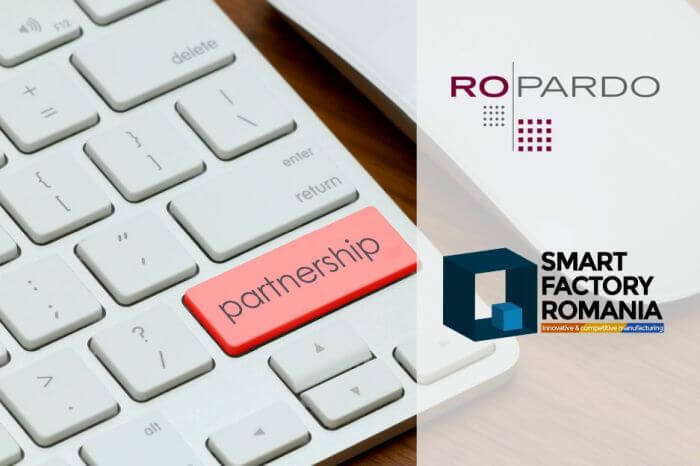 About Smart Factory Romania
Smart Factory Romania is a national ecosystem, bringing together companies and institutions that want to be active in the digital transformation of manufacturing in line with the Industry 4.0 concept by investing in research and innovation. Smart Factory Romania has the know-how and experience not only to help factories adopt Industry 4.0, but also provides the necessary support throughout the entire process.
More info about Smart Factory Romania