This year we challenge students in ROPARDO Academy to approach their practice differently with our pilot Project One.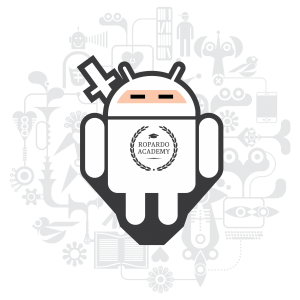 Once the first part completed – theoretical and interactive modules – our Academicians move forward to the second part. Practice consists of applying Agile methodology with SCRUM and everything it involves: backlog refinement, sprint planning, daily standups, sprint review, and sprint retrospective.
The academicians will take turns to act as Scrum Master which gives them all the chance to discover and develop team leader skills and manage the relationship between the customer, on the one hand, and the Product Owner and his or her team, on the other. Ropardo Super Trainers stand by their side all the time to successfully complete their missions.
If the academicians worked on their own and approached fundamental s in the theoretical modules, when they switch to practice they put everything they learned all together practicing an organized style, team work and new technologies (Yii). Agile methodology helps teams respond to unpredictability through incremental, iterative work cadences (sprints).
What we all expect from this shift in approach, from individual practice to team practice, is to shape professionals, yet nice team players, able to manage the full length of a development project.
ROPARDO Academy is our signature in training programs for young graduates or senior students with IT background. See more at https://ropardo.ro/careers/ropardo-academy/ .