ROPARDO gladly responded to the invitation to the event of the fall – IT & Business Trade fair for digital processes and solutions, held in Stuttgartfrom September 29th to October 1st.
Our expert in outsourcing, Mr. Claudiu Zgripcea proposed nearshoring to Romania as a handy and reliable solution to Germany's shortage of over 40.000 IT experts, according to a recent study on the labour market for IT experts conducted by Bitkom.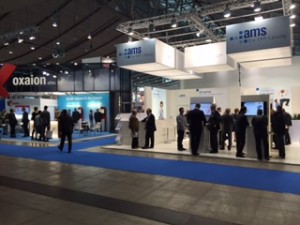 As proof of its expertise, ROPARDO has in store success stories that covered the key topics of the event: web and mobile applications, enterprise resource planning (ERP), customer relationship management (CRM), enterprise content management (ECM) and output management, manufacturing execution systems (MES) / production planning and scheduling (PPS), business intelligence (BI) – all already applied across an extended land of industries: Manufacturing, Education, e-commerce, Healthcare, Construction, Tourism, Finance & Banking.
Constantly involved in research and innovation, we have the tools and know-how to help businesses improve their software engineering processes and people enjoy more their working time. We are particularly committed to improving lifestyle through healthcare, helping heavy industries through A.I. and ensuring market success for businesses.
We have real and proven solutions that companies can use to work more efficiently, simply, yet safely and economically by means of optimizing their software engineering processes.