It has been two weeks now since we launched the Pandemic Challenge campaign which is our way of being part of solution in overcoming the pandemic. The idea was born from our belief in the power of knowledge and that of the community. When we combine these two, we have pretty nice chances to become unstoppable whatever we set out to.
The Pandemic Challenge project consists of of a series of articles through which we are giving back to our local and IT community something from our knowledge, in this case our experience with the pandemic, which appears to be a continuous one. We are talking about HR strategies that kept our team engaged during turbulent times, how to use technological advancements to serve people, or why every company out there should stop seeing humans as resources and embrace the new era of employee experience.
Here are some interesting take aways from the article. Grab a coffee and think about them:>
In these new times, those who understand that change is the only certainty will most likely thrive.
The pandemic times invited us to reshape our thinking, stretching human potential through self-discovery and true concern for well-being.
Forward is the only way to go!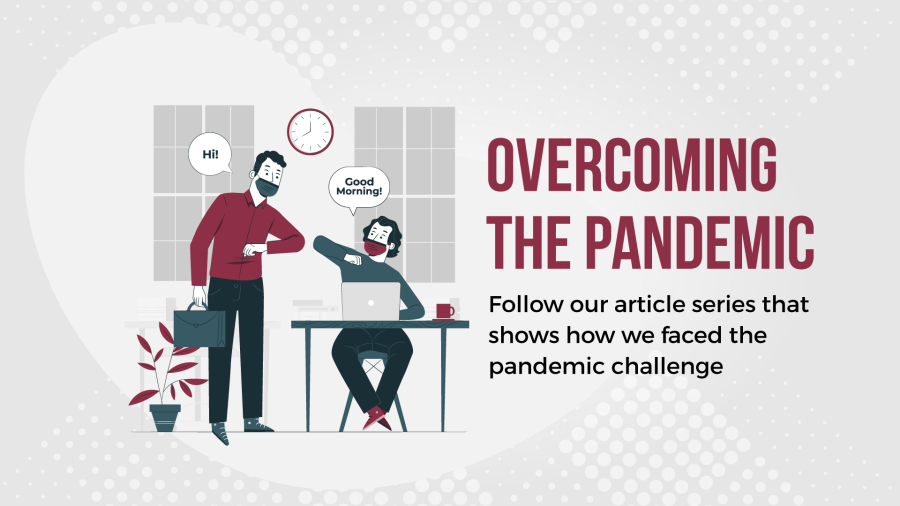 WHERE YOU CAN READ ABOUT THE PANDEMIC CHALLENGE SERIES ON OVERCOMING THE PANDEMIC
Three articles rolled out so far, you can find them in the Pandemic Challenge category on the blog.
Our Social Media pages: Facebook and LinkedIn. Personalized giveaways included because form time to time it is healthy to have a break from taking yourself very seriously.
We are also happy that the local online publication, Turnul Sfatului, has taken over the information and made it news for the extended community. If our exhibit of ways to navigated the pandemic with the team intact will help at least one company, we can check the Pandemic Challenge project in the mission completed list. You can read their article HERE.