Day 5. We are now at the finish line the happy owners of a great CeBIT 2016 experience, great contacts and much greater opportunities of partnership.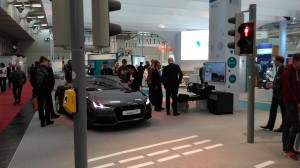 Day 4. Our customers enjoy speed to market with our well set processes, great human skills and solid technologies.
Our engineers are masters of a broad range of cutting-edge technologies and tools. They will know each time which combination works best so that the result exceeds expectations both in terms of functionality and appearance.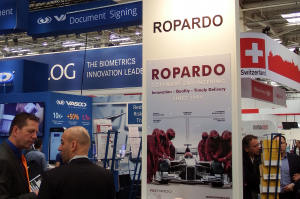 Day 3. People are the creative force behind the digital transformation. Dedicated Software Development Team is a very popular solution among companies that wish to have cost-effective extended development resources assigned exclusively for them, and retaining their unique domain knowledge.
With a multi-disciplinary team, ROPARDO offers European-standard quality solutions that fit perfectly your business features.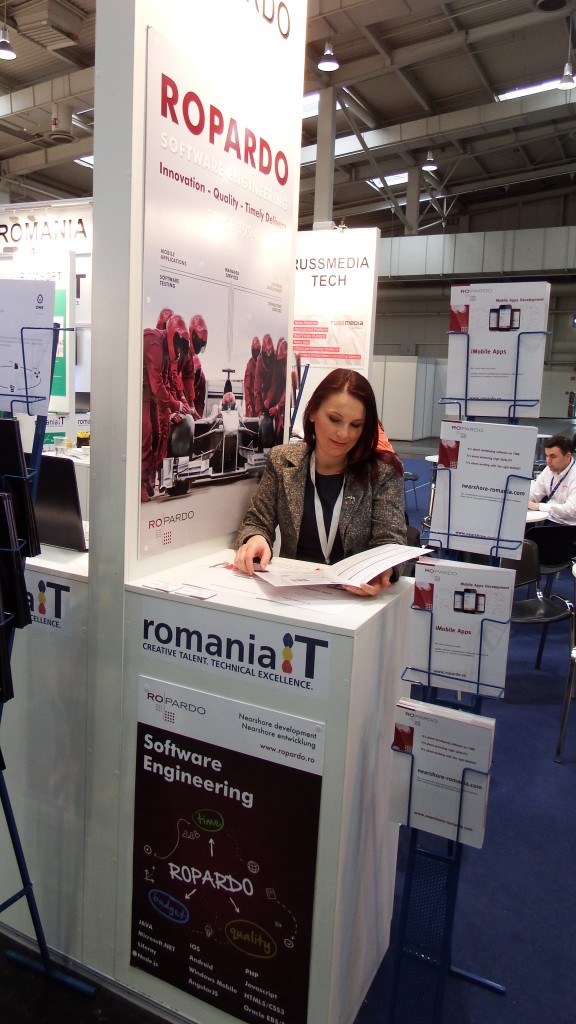 Day 2. Lots of visitors at the stand are asking about the Romanian software outsourcing services.
As a trusted nearshore/offshore partner, ROPARDO offers tailor-made individual software development for various applications – front-end and mobile. We build unique solutions with technologies that are the standard now and in the future.
Ropardo has a mature organization structure with a mainly flat hierarchy which gives us the speed and flexibility to adapt to project and customer needs.
Day 1. Just arrived at our Stand F48. We can feel the murmur all around, the excitement and the impatience for what the next five days will bring.
We are ready with most innovative digital solutions with applicability in a wide range of industries. Holding Cloud as a foundation and innovation as a core belief, Ropardo rethinks full solutions for your business to align its processes to the new trends.