Day 1 @ MWC
We are at the Mobile World Congress, ready to showcase our digital #SolutionsfortheFuture.
We will address technology trends, business concerns and opportunities with a range of tailored made IT solutions for enterprises of all kinds to benefit from the digital automated world is unwinding as we speak.
If you are in Barcelona, pay us a visit: Fira Gran Via | Booth I1 | Hall 8.
If you are not, follow us for daily updates.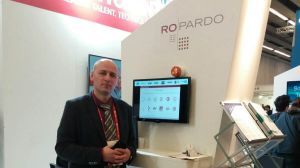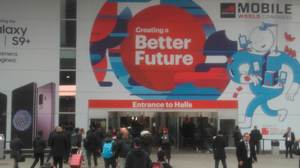 MWC … continued
If you are in Barcelona and are interested in digitally innovated healthcare, our colleague is happy to tell you about our ROHEALTH data integration platform. Demonstrations are made on how we digitalize medical systems while empowering the patient. More about our health data integration solution in our blog post.
The outcome
We can only be pleased with the relevant discussions we engaged in with innovator fellows. Making use of Big Data and Cloud technologies we take industry specific IoT systems from data integration to real-time intelligence serving daily business purposes.
The public's interest in ROHEALTH led to the conclusion that our software solutions for medical and fitness data collection and integration are the foundation for stakeholders to build reliable systems and applications for self-aware and empowered patients/users to adopt a healthy and conscious lifestyle.