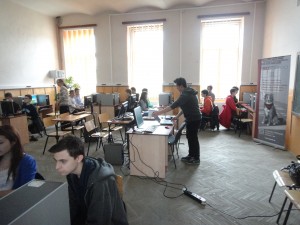 Organized on May 15th and 16th, 2014 by 'Avram Iancu' Technological High School in Sibiu, in collaboration with ROPARDO and supported by the Ministry of National Education and the Education Inspectorate of Sibiu county, 'Infoliceanul' school contest is at its 21st edition.
This year, the IT contest 'INFOLICEANUL' has brought together local high schools in various branches of education: theoretical, technical, technological, economic, and agricultural. 9th to 12th grade students proved their creativity and passion by competing in different contest sections: PowerPoint, Programming, Website Creativity, and Autocad.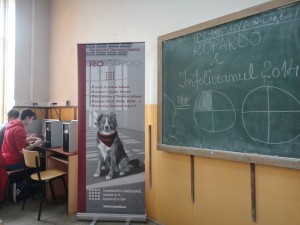 With a history dating back in 1993, 'Infoliceanul' is the first IT contest organized in Sibiu and it is designed to encourage new generation students' initiative to develop original software solutions and engagement in IT research at high school level.
As it is already a custom for ROPARDO to engage actively in local social awareness projects and programs, our company not only sponsored the contest with top prizes and logistic material, but also appointed three of its most experienced and passionate IT specialists to be part of the evaluation board and guide the students.
"We are proud to be partner and sponsor of this contest since 2000, to evaluate the participants and, after many years see them work with passion in this domain. It gives us a sense of pride to realize we are path breakers for high school students." – Gabriela Candea, Research Project Manager.