Technologies
IBM Notes Development: All-in-One Everywhere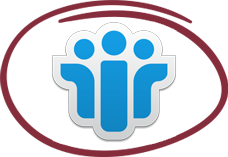 Our team has proved its capabilities and skills in implementing IBM Lotus Technologies. We deliver to our clients quick results, value for money and return on investment, by providing software services in Lotus.

While working on Lotus Notes-Domino application development, our team has undertaken various application development and integration projects.
For this we have worked with Lotus Notes and Lotus Domino since version 4 up to the latest release of version 8.
We have experience with Business Process Automation suite developed on Lotus Notes-Domino – i.e. Sales Suite, Collaboration Suite, etc.
Service Offerings
Lotus Notes/Domino
Design/development of large highly-scalable applications.
Mobile devices implementation .
Consuming Web Services from within applications.
Web application development
Integration of MS Office with Lotus Notes applications
Domino servers
Installation and Maintenance.
Migration of Domino server/ applications/ mails from 6.x to 7.x., 7.x to 8.x
Support
Onsite management services
Remote management services
How we succeed
Transparency and Communication are key differentiators in our relationship with customers, based on complete visibility from day one of your custom development project. We work with you to shape the right engagement model, delivery method and custom solution to meet your needs. Our communication lines are always open throughout your engagement via email, phone, chat, Skype.
We apply an agile methodology for consulting and software engineering services, consisting of the following major activities:
Business strategy and goals review
Requirements and use cases
Proof of concept(s)
Architecture and design
Implementation and testing
Production deployment
Training and knowledge transfer
Innovation, Quality, Delivery on Time
have been our objectives since 1994.
Start a project with us!