Technologies
IoT Application Development: Connected World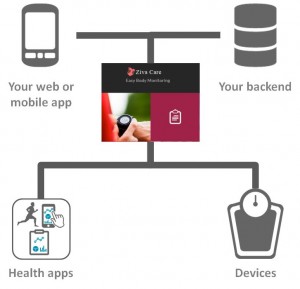 For ROPARDO, Internet of Things (IoT) is an extension of our vision and mission to Keep IT Simple!
ROPARDO IoT revolutionizes the way we interact with each other and the world around us through integrated communication made simple based on wearable devices. ROPARDO is proud to set the first bricks to this revolution which is not necessarily a technical one, but one driven by the end-user's better experience.
By "things" we mean devices like sensors with the role to define the state of an object. By object we mean pacemaker, a person, your pet or your plant. Assets, processes, people are all interconnected on the existing Internet infrastructure while data is transferred over a network in a reliable, safe and cost effective way.
ROPARDO is among the first software development companies to deliver IoT solutions with a series of applications in healthcare, manufacturing, and heavy industry. Designed as a next generation AWS-based microservices infrastructure, these apps are compatible with different cloud solutions and customized to work on various operating systems (iOS, Android, Windows). With ROPARDO IoT you can reduce resource consumption, improve efficiency, and automate nearly everything.
Committed to innovation, ROPARDO develops IoT solutions as part of international collaborations within the FP7 EU project.
Grab the latest app for a better experience. Ask for your Demo here!
How we succeed
Transparency and Communication are key differentiators in our relationship with customers, based on complete visibility from day one of your custom development project. We work with you to shape the right engagement model, delivery method and custom solution to meet your needs. Our communication lines are always open throughout your engagement via email, phone, chat, Skype.
We apply an agile methodology for consulting and software engineering services, consisting of the following major activities:
Business strategy and goals review
Requirements and use cases
Proof of concept(s)
Architecture and design
Implementation and testing
Production deployment
Training and knowledge transfer
Innovation, Quality, Delivery on Time
have been our objectives since 1994.
Start a project with us!