Technologies
HTML5 Web Development: The Art of Mobility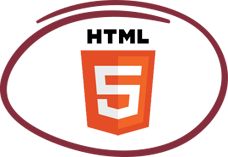 Well-known for offering users a unique and interactive experience, HTML5 has become the chosen framework for companies looking to enhance their online presence in an increasingly mobile device-based world. It combines the best attributes of HTML and XHTML into a powerful platform that assists with a richer development experience. If you add its superior design features, companies can now surprise their users with an ultimate viewing experience.
When a business decides to go mobile, HTML5 development is probably the most viable option for cross-platform development. Embedded devices in many industries including automotive, retail, industrial automation, handheld terminals, smartphones, and mobile devices are developed with HTML5.
Service Offerings
Our development team has the background or skills in embedded HTML5 necessary to take full advantage of its benefits. The beneficiary can finally enjoy a faster time-to-market with devices that delight users, all happening on time and with the right budget.
ROPARDO's full range of HTML5 Application Development Services consists of:
HTML5 website development
HTML5 web app development
HTML5 mobile app development
Rich Internet Applications
Cross-Platform Development
Data Migration
Maintenance
HTML5 consulting
Custom HTML5 design
Handling all leading mobile platforms combined with proven expertise of mobile development frameworks like PhoneGap, Titanium, Sencha, jquery, JSON, Bootstrap CSS, kendo ui, knockout js, CSS3 etc., developers think big and perform the best when it comes to mobile app development and mobile web development. We give our best to include all the capabilities and features, to make sure that you get your robust website.
How we succeed
Transparency and Communication are key differentiators in our relationship with customers, based on complete visibility from day one of your custom development project. We work with you to shape the right engagement model, delivery method and custom solution to meet your needs. Our communication lines are always open throughout your engagement via email, phone, chat, Skype.
We apply an agile methodology for consulting and software engineering services, consisting of the following major activities:
Business strategy and goals review
Requirements and use cases
Proof of concept(s)
Architecture and design
Implementation and testing
Production deployment
Training and knowledge transfer
Innovation, Quality, Delivery on Time
have been our objectives since 1994.
Start a project with us!