Competencies
The right combination always brings the right result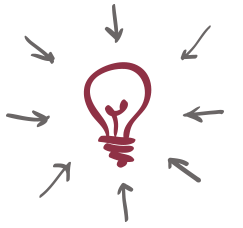 Our engineers are masters of a broad range of cutting-edge technologies and tools. They will know each time which combination works best so that the result exceeds expectations both in terms of functionality and appearance.
As long as we do our job to stay up-to-date on latest advances in terms of application development and software integration, you will gain a competitive edge, save time and increase business revenue.
When saying that, we count on:
the 50+ programming languages and frameworks we handle;
the 30+ platforms, operating systems and web services we work with;
the 30+ Integrated Development Environment tools we use;
10+ databases we know inside-out;
10+ Project Management tools we have already tried;
10+ Content Management tools we have built on.
These figures are supported by proven software engineering processes, best-of-breed application development services and the strictest quality standards to ensure that each solution we develop is the perfect match for your business requirements.
Start-ups or well-established companies, applications from the ground or infrastructure adapted to new technologies, we have seen them all growing, improving their workflows, consolidating their processes under the magic tools of our engineers.
See the full span of technologies and tools that engineers at Ropardo master.
Innovation. Quality.
Timely delivery. since 1994